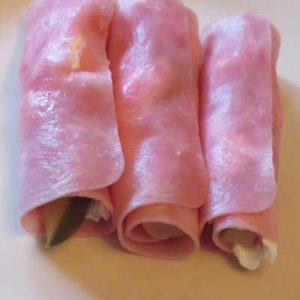 Cream Cheese Ham Rolls- Gluten Free Lunch or Snack
Easy to make at home or on the go.
Spread cream cheese onto ham slice. Optional: put pickle spear at one (short) end of the ham slice. Roll the ham from short side to short side making it a log roll.

Optional: put toothpicks in and cut into bite sized pieces.