I have many interests and things that I enjoy.
According to Wikipedia: "A grotto (Italian grotta and French grotte) is any type of natural or artificial cave that is associated with modern, historic, or prehistoric use by humans. When it is not an artificial garden feature, a grotto is often a small cave near water and often flooded or liable to flood at high tide."

Shannon's Grotto is my cave. A place to muse about the things I like, do and want to share.
I am first and foremost my husband's wife. He is the love of my life. We have 4 daughters and have been married for 26 years. Being a stay-at-home mom has always been my dream job! I am so blessed to have been able to live this dream. I have a lot of thoughts on relationships, raising, children and marriage.
Celiac disease and being gluten free
I haven't always loved to cook, but I have grown to enjoy it. After being diagnosed with celiac disease, I needed to cook more . I run a support group branch of a national support group for gluten intolerance. After my diagnosis, I knew I had to get involved and I have learned so much. It's so wonderful to talk to someone who is overwhelmed with being diagnosed with celiac or gluten intolerance and after a few minutes talking, they realize they can do this and there is help; they don't have to figure it all out on their own. There are a lot of issues to deal with and learn after receiving these diagnosis; it isn't easy changing your diet especially if it wasn't your idea to begin with. You can read more about my health story: Click here.
Homeschooling
We have been homeschooling for about 14 years now. It has been a great adventure and not one I thought I would ever take! Click here to read about our homeschool story and what brought us to embark on this part of our adventure!
Hobbies
I crochet, sew and like to put together other crafts. I am excited to have a place to share these things!
My hubby and I have done a side-business doing photography. It was fun, sometimes stressful as we took bridals, engagement, wedding, anniversary, family, etc photos for people. We have continued taking pictures, everywhere we go and doing photography projects. It's one of my favorite hobbies.
Essential Oils
I have recently taken up essential oils. They are amazing and I wish I would have started using them years ago!  Better late than never, right!
Spiritual
I am a Christian. I am a Latter-day Saint. I belong to the Church of Jesus Christ of Latter-day Saints. I love my Savior and I am so grateful for His hand in my life.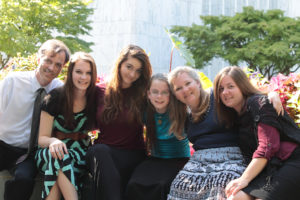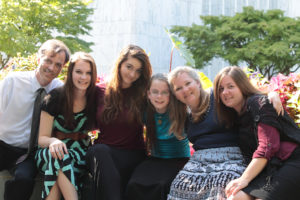 Save
Save
Save
Save
Save
Save
Save
Recent Comments
Categories
Archives
Instagram
Instagram has returned invalid data.
Advertisement