This recipe is a little involved, but it is so worth it! I needed a lot of cream puffs. First, because my daughter really wanted some cream puffs and second, because we were having a party. This recipe makes 72 cream puffs.
If you fill them, they freeze well. When they are frozen without filling them, they easily break and crumble. Also, the inside becomes tough. However, they are just as perfect if they are frozen after being filled. I haven't frozen chicken salad ones, just cream filled ones.
Equipment
Bowl
Tablespoon
teaspoon
Measuring cup
Stand alone mixer (I love my Kitchenaide!)
Spatula
Sauce pan and stirring spoon
Cookie scoop
Muffin Tin- I like the mini muffin tin the best (I do the same size scoop regardless of which muffin tin I use.)
Cooling rack
Knife
Cream Puff Ingredients
3 Cups + 2 TBL Feather Light gluten free flour (*This is a light mixture of flour and starches for baking. Any, light gluten free baking flour should work.)
3/4 tsp salt
3 C water
1 1/2 C butter
12 eggs
Directions
Prepare the muffin tin by spraying with a gluten free cooking spray.
Pre-heat the oven to 450 F degrees.
In a bowl mix the flour and salt and set aside.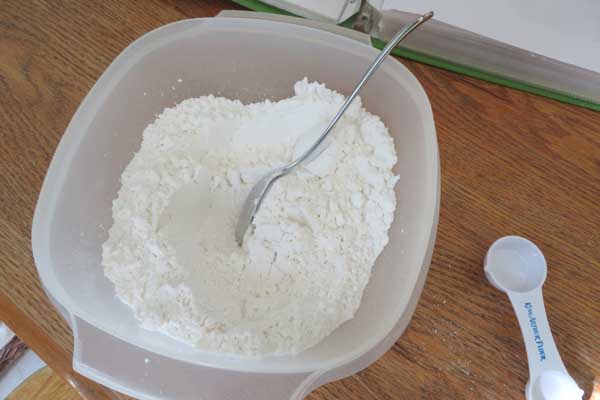 Melt butter and bring water to a boil.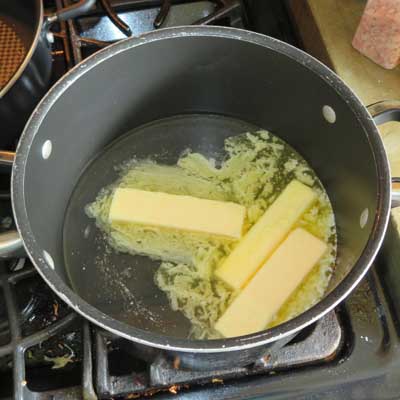 Add the flour mixture, all at once. Stir it into a ball.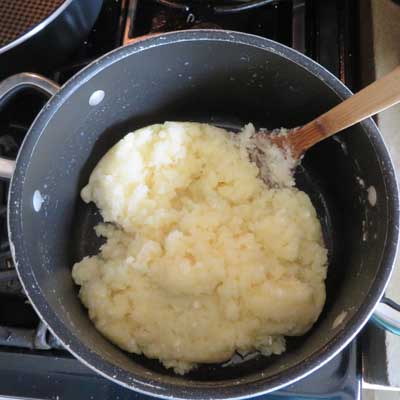 Put dough in mixer, add eggs 1 at a time while mixing. When all mixed together and dough is smooth, scoop with cookie scoop into prepared muffin tins.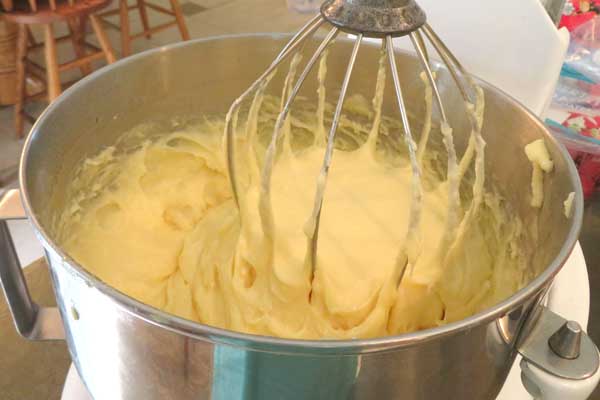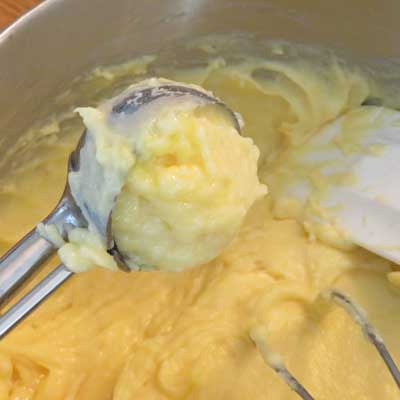 I experimented with mini muffin tins and a regular muffin tin. They come out flatter in the regular muffin tin. The flatter ones are a little easier to eat because they aren't as tall, when you get all of your filling in.
It is easiest to clean out the egg dough when they are still a little warm.
You want to pull out the middle of the egg dough.

The carnage

Hallowed out puffs
Next, fill with cream, pudding or chicken salad.
Some links to cream fillings:
https://ohsodelicioso.com/cream-filling/
https://www.pillsbury.com/recipes/vanilla-cream-filled-doughnuts/4aa90cce-45bb-4112-a53a-f604e6f57fca
Keep refrigerated or freeze for later. (I don't know how the chicken salad ones freeze.)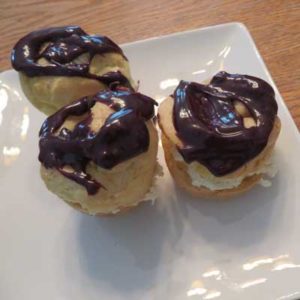 Gluten Free Cream Puffs for a Crowd
Great recipe for a party or special event. Will make a lot!
Equipment
Stand alone Mixer

Sauce pan

Stiring spoon

Spatula

Cookie Scoop

Muffin tin/s

1 Tablespoon

Bowl

Measuring cup

3/4 teaspoon

Cooling rack

Knife
Ingredients
3

Cups + 2 TBS

Feather Light gluten free flour

3/4

tsp

salt

3

Cups

Water

1 1/2

Cup

Butter

12

Eggs
Instructions
Preheat oven to 450 F degrees

In a small bowl, combine flour and salt

In a sauce pan, on the stove, bring water and butter to a boil. Stir to help melt the butter.

As soon as water boils add your flour and and salt mixture. (Do it all at once and stir vigorously.) Mixture will ball up.

Remove from heat and put into your stand alone mixing bowl.

Beat eggs into hot mixture, one at a time. Mix until dough is smooth.

Using the cookie scoop, drop dough into the prepared muffin tins.

Bake at 450 F degrees for 15 minutes

Change the temperature to 350 F degrees (do NOT remove from oven) bake for 20 more minutes

Cool on a baking rack until they are easily handled.

Cut in half, so you have a top and a bottom.

Remove the puffy middles of the puff.

Fill with cream or chicken salad.

Serve, refrigerate or freeze,
Notes
Fillings: Cream cheese fillings, Cream fillings, pudding, or chicken or shrimp salad.