Eggs are naturally gluten free and make a great breakfast, especially if you are eating gluten free or paleo. However, they can get boring after a while! Here's a delicious combination we enjoy for breakfast!
My kids, however, rarely like eggs for breakfast but when I mentioned I was putting goat cheese on them, they were all in. I know it is a little weird but all of my kids really love goat cheese!
The Delicious Directions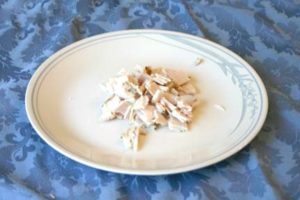 Any recipe is easier if prep work is done before starting the stove. So, cut up your turkey (2-3 slices) and red onion, if you are using a fresh one. (You don't need a lot of onion. If I were cutting a fresh onion I would do one or two slices from the onion and then chop into smaller pieces.)
I, however, am using these freeze dried ingredients that I found at Costco by Litehouse. They are so good especially when I am not feeling like doing a lot of prep work! They can also be found on Amazon!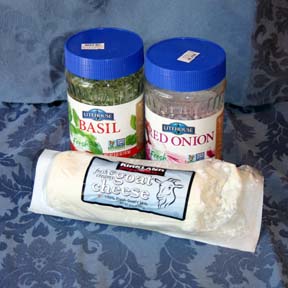 For 2 people we do 7 eggs- scrambled. I can crack 5 out of 7 eggs without breaking the yolk. However, scrambled means no whole yolks remaining and so scramble them good and then we are ready to begin.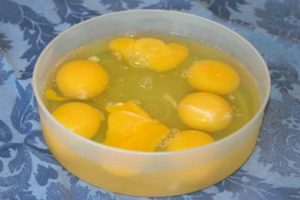 Melt butter in a fry pan. You could use oil and coconut oil would probably taste really good with these ingredients!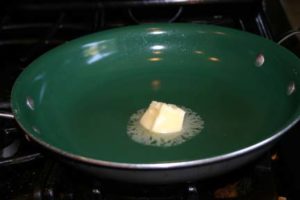 Add scrambled eggs. Put chopped up turkey, approx. 1 Tablespoon (or your preference) of red onion, sprinkle in some basil, salt and pepper to taste.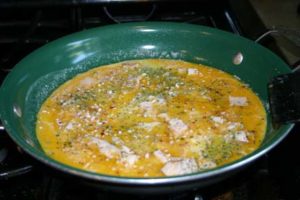 It looks similar to how I make my omelets, but that's not what we are making so don't let it just cook there. Push the egg and all it's ingredients around in the pan with a spatula.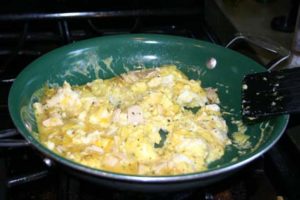 Now it is time to crumble some goat cheese across the top of your cooked scrambled eggs.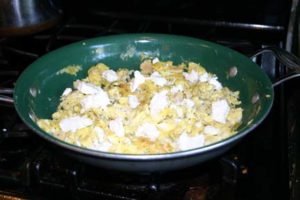 Because my husband likes tomatoes I cut this cute heart shaped tomato and put on the side of his plate. I don't know why my tomato plant has produced 3 heart shaped tomatoes this season but they are so cute!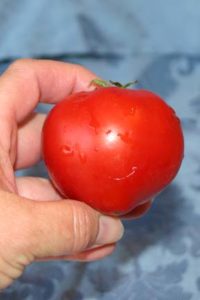 Nice way to switch up scrambled eggs!!!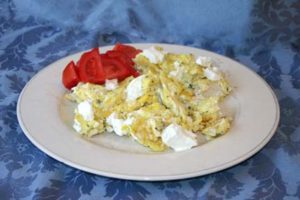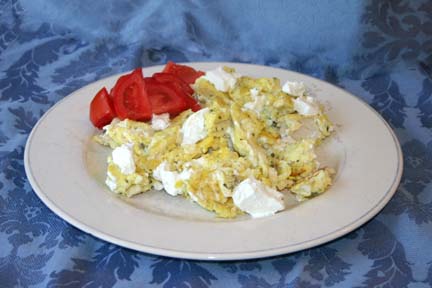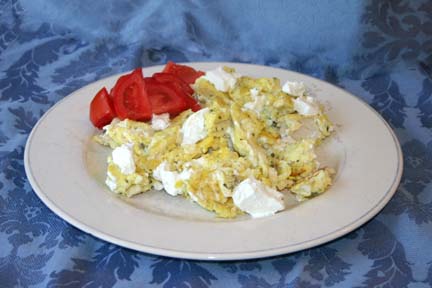 Delicious Turkey, Red Onion and Goat Cheese Scrambled Eggs For Two
A little more than scrambled eggs to bring a delight to your breakfast table in a light and delicious way! This recipe is for 2 people. When I do it for one I use 3 eggs and one slice of Deli Turkey.
Ingredients
7

Eggs

2-3

slices

of thin

sliced deli turkey (cut into small pieces)

Approx 1 T Red onion chopped

or freeze dried

Sprinkle on Basil

Salt

Pepper

Goat cheese -to your liking

Butter or oil to keep eggs from sticking to pan
Instructions
Prep all ingredients before starting the stove. Cutting, chopping and scrambling ingredients.

Melt butter or heat oil in pan.

Add all ingredients except for the goat cheese.

Cook ingredients while pushing them around in the pan with a spatula.

When egg is fully cooked add goat cheese to the top.

Remove from heat.

Tomato or avocado are really nice on the side!