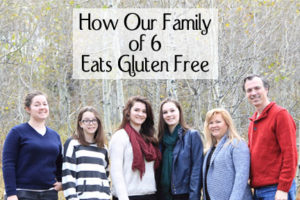 Why our family of 6 eats gluten free
We have a family of 6 that all eat gluten free. My husband was resistant to being tested, even though he fit all the symptoms for celiac disease. I have celiac (read about my journey to diagnosis here) and don't have your typical symptoms, but he has all the typical symptoms. When he gets gluten he is running to the bathroom, for days! (In this post, I will not delve into what celiac is;  I assume, if you are reading this you have a good understanding of the disease. If not please check out the resources at gluten.org) After having genetic testing done (because he ended up going gluten free before being tested), we learned he doesn't have the celiac genes HLA-DQ2 and HLA-DQ8. He was given the diagnosis of non-celiac gluten intolerant. *Update: Last year we found out he has Crohn's and because he went gluten free, removing his biggest trigger, he has saved his colon. Had he continued on the path he was on, it is very likely he would have lost his colon to the disease.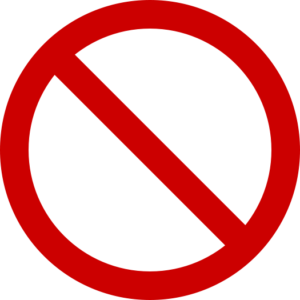 Before taking my daughters gluten free,
all of them had blood work done. It is important to have testing done before traveling down the gluten free road. Going gluten free before testing makes the tests inaccurate and genetic testing is expensive! It was shocking when my daughter with constant stomachaches came back negative as well as my youngest who wasn't growing. I had read that sometimes the blood test isn't accurate. The gold standard for testing is a biopsy. I had also been told by many people that doctors won't do a biopsy if the blood test is negative. We also had the issue with their dad having obvious sensitivities to gluten and figured their chances of doing well with gluten weren't very good! So, what else could I do? My doctor suggested taking the one that had stomachaches dairy free, but this really overwhelmed me. It was hard adjusting to all I had to do with being gluten free. I worried that if they really did have celiac that they would continue having health issues which could lead to irreversible problems including not growing.
Not growing was already an issue for my 2 1/2 year old who only weighed about 17 pounds!
Every test the doctor ran on her came back negative or normal. So, we took the plunge and took everybody gluten free. Amazingly my 2nd daughter quit having stomachaches, every day! My baby grew and went from the 3rd and 5th percentile for height and weight to the 25th percentile in just 6 months! The doctor was leery about me taking her gluten free and thought she would have more problems because of nutrition she would be losing. However, when he saw her improve he told me he didn't care what I was doing and to keep on doing it because it was working! Never underestimate a mother's intuition!
Our 3rd daughter calmed down and was so much easier to handle and was less disobedient.
My husband and I had been considering having her tested for ADD or ADHD but once she was gluten free, those issues disappeared, for the most part. We had to fix some behavioral issues that were created more from habit with everything that had gone on with the many medical issues in our home.
My oldest daughter experienced the biggest growth spurt she ever had.
I am convinced that had she not gone gluten free she would have been 5 feet or shorter. Two of my cousins that are 4'10" and 4'11". My daughter made it to 5'2″ and I couldn't be happier! I always wanted my girls to be taller than me! I am only 5'1/2″. Celiac stunts growth, but you can catch up if you go gluten free before you finish growing.
It's so expensive!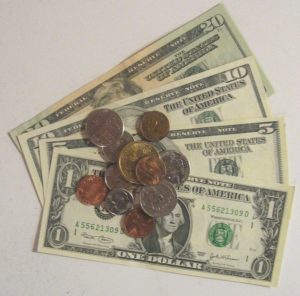 Feeding a family of 6 is quite expensive, even if you aren't gluten free. We have had to give up some things we would like to do and are unable to vacation as much as we would like. It really sucks, in that regard, but so worth it to have healthy happy kids! How could I get my health under control and risk theirs? I couldn't and with the improvements we saw in everyone, we all had to be gluten free!
"Studies have shown that gluten-free foods, on average, cost 242% more than standard foods." (Gluten Free Cooking School)
Part of the expense in eating gluten free is that you tend to eat fresher, healthier foods. It's amazing that even the good for you foods that are naturally gluten free cost much more than empty calorie processed foods. (gluten free or non-gluten free)
Keeping the Cost Down
Buy less specialty foods
The wide spread gluten free, labeled foods is fairly new. Currently, we have been gluten free for more than 13 years, now! We don't buy a lot of processed foods. There are favorites we have discovered and those that make life easier with cooking and baking. Several times I tried to make gf bread. I never liked how it turned out and found it frustrating! My friend has a gluten free company and makes wonderful mixes. She even has a wonderful mix for gf bread and it turns out great! However, there is just something about making bread that I hate! So, that is one expense we choose to make my life a little easier.
Most specialty foods are processed and contain a lot of sugar and fat. They really aren't that healthy. You will gain weight if you make these staples in your diet. So, going easy on them not only helps your pocket book, but also your waistline.
Buy at the Asian or Latin Markets
You can find gf flours for less at the Asian and Latin markets! Great places to get what you need and save money! I shop quite a bit at the Asian market in our area and I am always amazed by how much I get for so little! There are so many gluten free noodles and the cost is quite low! Bean thread noodles are a great substitute for angel hair pasta! The noodles we use in Somen Salad are also good for spaghetti!
Buy in bulk
Costco often carries gluten free foods. It is the only place I know of where you can get a large loaf of Udi's bread (large by gf standards, normal by most other standards) and it is the same price as at the small loaf at the grocery or health food store.
Do NOT try to save money by shopping bins! Most places that have gf flour in bins place gf bins next to non-gf bins. Have you ever watched what goes on around these bins? People aren't careful and don't understand cross contact. If a scoop is missing they will take it from somewhere else without thinking.
However, those are the least of your problems! A puff of flour takes 3 hours to completely settle. The flour in that area is constantly being stirred up by people walking, moving, lifting etc. in that area. Those gf bins are filled with cross contamination!
Most places that have bins will let you order the bags of flour from them. Often a big 25 pound bag of gf flour will save you money in the long run.
Make your own mixes
I didn't cook much before we went gluten free and so coming up with my own concoctions wasn't going to happen. My cousin went gf (and was diagnosed) before me and his mom told me to check out Bette Hagman
who has a lot of gf mixes that make cooking easier. His mother, my aunt, suggested getting 5 gallon storage containers for my flours and to store a lot of mixes in containers. So, that's what I did! I use Bette Hagman's recipes for Featherlight, all purpose, soup mix and pancake mix all the time. These are stored in containers similar to these:

I don't recommend a really large container for the pancake mix, especially if only one or two people will be using it or if you don't use it very often. If not used very often, it lasts better being stored in the refrigerator, otherwise the powdered buttermilk clumps. We use it frequently for waffles.
Keeping the soup mix made makes it easier to throw together a casserole. Sometimes, I was really frustrated that I had to make a soup rather than pour it from a can like I was used to. However, I always have people tell me that my food taste better than what they make. I've tried other things, but I really like how this mix tastes! It's time to upgrade my soup container to the set pictured above! (If you look closely, there's a little crack in the container it was in, when I uploaded the  soup mix recipe.)
It's also in this kind of container that I keep my all Featherlight flour. I love it for baking. I also have a small container of cornstarch (because I don't like having to get out the large container of cornstarch all the time).
  (Images are clickable links to the products. I chose this one because it shows the different colors of lids you can get. It's kind of nice to color code which flour is in which container as well as using a permanent marker for labeling.)
In my 5 gallon containers I have rice flour, tapioca starch, potato starch and corn starch. Then I have extra ones in my storage room of rice flour because we use that the most.
Grind it
The cost of rice flour kept rising! When it kept fluctuating from $60-$80 for a 40lb bag of rice flour I decided that it was time to grind our own!
It is important to use a grinder that has never ground gluten grains! You can't fully clean all the places gluten can go, get stuck and cross contaminate gf runs through the grinder. I have really loved my Nutrimill! We have been using it for 3 or 4 years, now! Remember, anything you can grind can be made into a flour! However, be careful of grains, seeds, and nuts that have oils that can gum up and potentially damage your grinder! For things that have oils like flaxseed it is recommended to grind it in a coffee grinder. Honestly, I haven't done much more than rice and popcorn kernels. (Popcorn ground into flour makes a good cornbread!) Costco carries ground flaxseed and so I get it there. (I mix it into our flour mixture)
Make it!
In many ways this was one of the hardest for me! I hated to cook and wasn't thrilled about making everything from scratch. I also felt that if I had to go to all that work, it was going to taste good! On Pinterest , I have a lot of gluten free boards. I need to go through the recipes and put my notes in about recipes we like or didn't like. It was really, really hard that first year, but through perseverance it got easier.
That doesn't mean I don't have hard days, when I just wish we could have a pizza ordered in (that didn't cost an arm and a leg) or be able to try out the newest places to eat without worrying.
Click here for more budget tips.
Taking our family gluten free has totally been worth it! We are healthier because of it! I have no doubts that going gluten free has helped my children to delay and hopefully avoid other health issues that they may be susceptible to.
It's also been nice to not have to worry about cross contact and cross contamination in our home. I don't have to worry about getting sick when my husband or kids kiss me or touch me. Nor do I have to wonder or ask if they have brushed their teeth, washed their face and hands before coming in contact with me.  I don't have to worry about them double dipping after making a sandwich on regular bread or gluten crumbs anywhere in the kitchen.
So, besides health being a great benefit, so is the peace of mind for our family.
Save
Save
Save
Save
Save