There are many types of flours. Basically, if something can be ground down, it can be a flour. Flour can be made from practically anything! For those with celiac disease or gluten intolerance, it is important to know which different varieties of flour are made from gluten. You can't avoid what you don't know to avoid.
Know the Variations
There are many gluten grain/wheat-derived strains of grains with names other than wheat, rye or barley. Here is a list of some of these gluten grains (not complete). With so many names for wheat or other gluten grains in order to stay healthy it is important to learn about them.
Kamut
Bulgur
Triticale
Spelt
Bran
Couscous
Farina
Orzo
Wheaten Corn flour
Frumento
Duram or Durum
Einkorn
Seitan
Matzoh/Matzah/Matzo
Graham VS Gram
So, What about Graham and Gram flour? They are pronounced the same, but unlike some of the variations in the list above, they are not even close to being the same or similar in their properties. This is unlike duram and durum or Matzoh, Matzah or Matzo which are all the same types of flour, just variations in spelling.
However, in the case of Matzoh, Matzah and Matzo, they can be wheat, rye, barley and/or oats. The oat variety can be safe if the only flour is oat and is made with purity protocol oats.
So, the short of it is, graham is derived from wheat grains and gram is not.
What is Graham?
Graham is literally a whole wheat flour! The inventor of Graham flour was Sylvester Graham who thought that refining flour was unhealthy. More is ground into graham flour than the more traditional flours we use.This results in a coarser, darker flour.
Winter wheat endosperm is ground down and added to the wheat grains that are also ground down. The endosperm creates starch and nutrients in tissue of the seeds. This combination of bran and germ is what makes graham flour different than wheat flour. It is brown in color with a nutty flavor.
Graham Crackers are made from this flour and are also a creation from Sylvester Graham.
What is Gram?
Gram on the other hand is a gluten free flour! It is made from chickpeas, also known as garbanzo beans. They are a part of the legume family.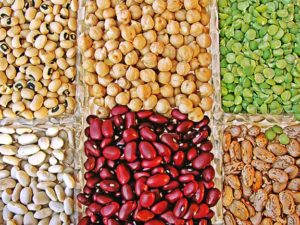 This flour is mostly used in cooking Indian foods. It grows just like peas in pods. They are pale yellow in color. Some variations in the name are: besan, chana, cici, chickpea or hummus.
Gram flour is high in protein, fiber and carbohydrates. It also has a nutty flavor to it.
***If it is milled in a mill that does wheat flour the chances of contamination with gluten is high. Look for gram flour that meets FDA rules for being gluten free. Certified gluten free is the best!
Using Gram Flour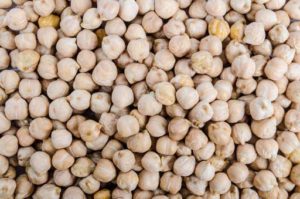 There are a lot of breads especially flat breads that can be made from gram/chickpea flour. Check out the links below for a few recipes and ideas.