So, you have kissed gluten goodbye!
You have cleaned gluten out of the cabinets, the pantry, the fridge, etc. but you are still getting sick or frequently feel off, have headaches or are foggy?
You have a separate or new toaster or use Gluten Free Toaster Bags
None of your pans that you formally cooked gluten in have scratches or nicks. (Or even better, you have replaced all your non-stick cookware and stoneware. Theses items are porous and can hold onto the gluten in those pores.) You have a new and separate colander for gf and non-gluten free noodles.  (Those little holes in the colander can hold onto the protein.)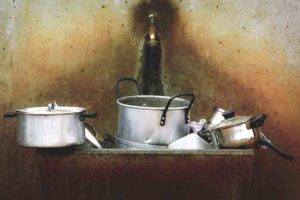 You have checked your toothpaste and body products for gluten. Often this means calling companies to double check on the presence of gluten ingredients. Because these products are not food they don't have to label the gluten and they can call the gluten ingredients by any name they want.
You have also checked on gluten in your vitamins and medications. These are also not considered food and don't necessarily have to be labeled with their filler ingredients.
So, you have kissed gluten goodbye but still there's something you are missing.
It's possible it is coming from the one you are kissing! Yikes! How is that possible?!
Cross contact! If the person you are kissing has eaten gluten before kissing you and hasn't brushed their teeth and washed their lips, there is a good chance of getting gluten cross contamination from kissing them!
This definitely is a challenge when dating! I had a friend whose boyfriend carried one of those one time use Colgate Wisp Peppermint disposable toothbrushes
with him so he could kiss her after they ate.
*If you are really sensitive (topically) and your companion has touched gluten and then touches you, your skin can react from that contact. Many people say that these kind of reactions can take months to calm down. (Just like you don't want to wash your hands with soaps that contain gluten; you don't want to hold a hand that has gluten on it. My daughter has had this problem and the rash was awful!) Someone who really likes or loves you will be willing to help you not get sick!
Lipstick, Lip Gloss and Chap Stick
Now, what about lipstick, lip gloss and chap stick? Some contain gluten so be careful what you are putting on your lips! However, even a gf lipstick, lip gloss or chapstick can be a hazard.
Let's say you are gf but your loved one who wears lipstick is not. She already made sure her lipstick was gluten free as a precaution but something is still making you not feel well and it's hard to put your finger on. Then, after she finishes eating her gluten filled meal, she re-applies her favorite color of lipstick. Her lipstick is now cross contaminated with gluten! Every time she puts that lipstick on, it is like she is putting a fresh new coat of gluten on her lips!
Or turn it around, you wear lip stick and you kiss your companion after they have eaten gluten. The gluten is now on your lips and you can transfer that gluten to your lip products. Then, each time you apply that lip product you are also re-applying the gluten because it now has cross contact on it!
Did you borrow someone's chap stick? Is it possible they had gluten on their lips before putting applying it?
With the help of your loved one you can kiss gluten goodbye but not their lips!
Pets and Gluten
Some people have had reactions from their pets kissing them because there is gluten in their dog food. We had some dog food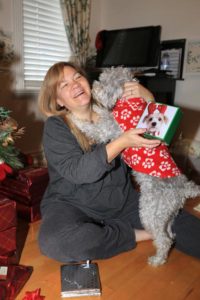 without gluten, unfortunately Costco has discontinued carrying that brand and we are searching for where to find our gf dog food. I haven't had time to look around much so . . . soon!
Kissing Safety
Kissing someone who's eaten gluten can make you sick.
Pets kisses can also cause a reaction
Lip products that are applied after someone has eaten gluten contain cross contact contamination
Wash lips and mouth and brush teeth before kissing
Find gluten free pet food or make your own
Wash hand after handling gluten (Whether you are the one with some form of gluten intolerance or if you you have a loved one that is gf.)
Take precautions to not spread the gluten around.
*One or more photos on this page came from unsplash.com
Save
Save
Save
Save
Save
Save
Save