Améo's Proshield Essential Oil Blend
I have been fighting a cold! It started with a sore throat while  I was out, running errands. It hurt so bad! I actually thought I might have to go to the doctor. Not one of my favorite things to do! Not to mention risking picking up another illness while waiting forever in the waiting room!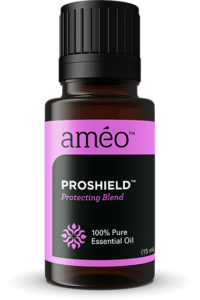 As soon as I could, I put Proshield on my throat and took a Prosheild beadlet. My daughter made me a cup of warm lemon and honey water.  The next morning I just had a tickle in my throat and that tickle lead to coughing.
"You Smell Like Christmas"
I did take some over the counter medication and continued to apply the oil to my throat, taking the beadlets and diffusing Améo Proshield oil blend into the air. Just before I left to go to the chiropractor I put Proshield oil blend on my neck. I love the smell of Proshield! It is a fabulous blend of clove, cinnamon, lemon grass, orange, lemon, rosemary, and eucalyptus radiata oils! At the chiropractor's he asked me if I was wearing oils because it smelled like Christmas just walked through the office. I laughed because my family keeps telling me I smell like Christmas! Everyone at the chiropractors commented on the Christmas smell.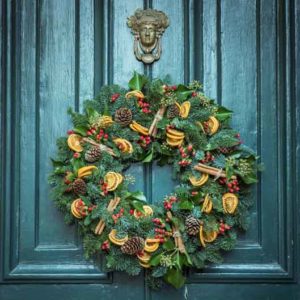 I decided to take a Epsom salt bath and put Améo Proshield in the water and some Améo Frankincense. Very relaxing and nice.
Even though I have had a runny nose and been coughing it hasn't been a horrible cold and I haven't been flat out sick! It is milder than when I have had other colds. The oils are definitely making a difference!
This link will re-direct you to where you can shop for Proshield or other Améo essential oil products. http://shanl.myameo.com/products/index.html
Save
Save