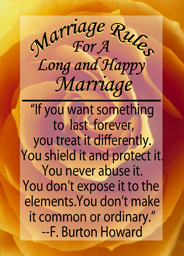 Have you heard about the Mike Pence marriage rules that so many people are going crazy over?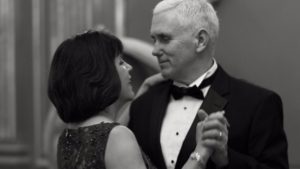 He never eats alone with a woman who is not his wife.
He doesn't go to events where there is alcohol without her by his side.
Why is everyone so up in arms about these rules? To me, they make perfect sense and here's why.
My husband and I set rules about our marriage
No name calling- not even in fun
No bad talking about one another
We handle our problems with one another and don't seek others opinions
My husband would not have business lunch or dinner dates alone with other women- including his boss
We don't spend time alone, with the opposite sex to whom we are not married.
No Name Calling
Many people don't consider this an issue and think it is just fine, especially if you are just goofing around. However, my husband and I both came from families where the name calling was meant to be mean and hurt. When names are called in fun they are even more quick to our tongue when we are angry. I also find a lot of name calling to be demeaning. Words don't go back in the bottle and can hurt the trust in a relationship.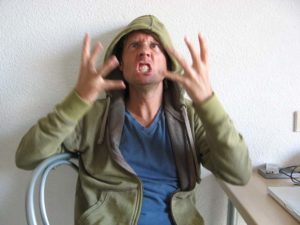 Sure you can blow that stuff off, but doesn't a part of you wonder how much of that you really mean or feel but don't say? Do you really think I am stupid and incompetent? Do you really think I don't care about you? Do you think I am an insensitive, uncaring person in your life that just wants to cause you problems?
Name calling can be really damaging over time. Life isn't a sitcom and if you treat your relationship like you are looking for the next dig or the next laugh, you may be laughing alone.
No Bad Talking About One Another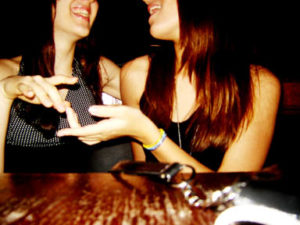 The husband or wife complaining about their spouse to a best friend or co-worker is funny in sit-coms. It is not funny or helpful in a marriage.
Never ever demean your spouse to anyone. When I was newly married I had a friend who was still dating and trying to find her perfect someone. She overheard someone we went to school with, who was also a newlywed, talking about his new wife. He talked about her being fat and said many other unflattering things about her. My friend was so appalled she told me that if all guys talk about their wives that way then she didn't want to get married.
I still don't understand how someone could talk about their spouse, especially as a newlywed, the way the guy from high school did. Calling your spouse the ball and chain, complaining about her cooking, his TV watching or hobby actually hurts trust with your partner.
Not only can you build resentments in your spouse because they know you complain about them, but you foster resentments in yourself. There are things nagging at you and instead of talking it through with your spouse, you make jokes and comments to everyone about it.  A level of trust is broken. It may not seem so, but it is a slow erosion of a relationship and marriage that happens over time.
My husband has worked with many women. When the following happened, we had been married about 4 or 5 years. He talked about me a lot at work. It made me really uncomfortable, but not for the reasons you might be thinking. You see, he talked so positive about me that I felt I had a lot to live up to. He gave me more credit than I deserved and I thought people would be disappointed when they met me because they were expecting Wonder Woman and I was just me.
One of the women he was working with, at this time, told me, "I wish my husband talked about me the way yours talks about you."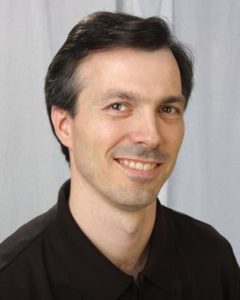 This is something I keep close to my heart, it meant so much to hear this. I remember it often. It is a good reminder that he loves me enough to shine a light on my good. It makes me want to be a better wife to him and make sure I am giving him the same respect. He deserves to be lifted up and not torn down!
My husband is one of the most sincere people you could ever meet. He is sweet and tender and loving. I have had women he works with ask me if he is as patient at home as he is at work. The answer is yes he is! He is also real and I know he doesn't say things trying to hurt me, ever. We have real conversations and discuss real problems. Even with how wonderful he is, he still manages to get his big ol' foot stuck in his mouth from time to time and that's usually okay because I see how it just sneaks up on him.
We handle our problems with one another and don't seek others opinions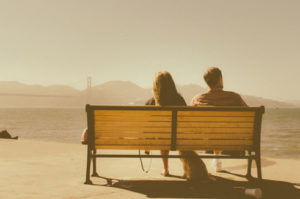 If you have a problem with your spouse you should be taking it to your spouse and working it out. That's not to say that frustrations aren't sometimes discussed with close friends or family members in order to figure out how to handle things or to figure out if you are being unreasonable. Sometimes it helps to have a third party give you a different point of view.
However, talking about your problems with others can lead to losing trust from your spouse. No one likes their dirty laundry shared. Some things may make it difficult for your spouse to have relationships with those you talk to because they feel they are being judged.
Most of the time, those we talk to about the problems we are having with our spouse never hear how the problems were solved.  They don't hear both sides and they don't know or understand anything about the bridges the two of you have built and what you have done or are doing to make your relationship stronger.  Most if not all is inappropriate for other people to be involved in. We have to speak about the good times in our marriage more than the difficult ones! Otherwise you run the risk of friends and family not liking your spouse because they only hear the negatives and difficulties.
Marriages get in trouble when spouses turn to someone, besides their spouse, to help them solve the problems and issues in their lives. The most important person to talk to is always your spouse. It might be hard and they might get mad but the person you are most committed to should be involved in all the parts of your life.
No Business Lunch Or Dinner Dates With Women Alone
The no eating out with or being anywhere alone with a woman not his wife became an issue when my husband had a female boss. My husband already had this rule and a firm belief in it. So, he told her straight out that they would not be going to lunch alone, ever for any reason.
She wanted to know why and what he thought would happen. She asked if he was afraid she would attack him or something or maybe he had feelings for her that he was worried about. Maybe he didn't trust himself. She tried to reason with him that when he came to town (they worked in different states and he had to go to her state once a month) that no one would know him or recognize he wasn't with his wife.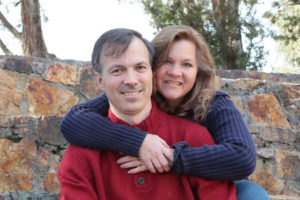 He told her that he couldn't disrespect his wife that way. He knew that other people might think he was out with a woman, on a date and that woman wasn't his wife. He always wanted the woman he was perceived to be with, whether people knew him or her or not. . . that the woman perceived to be his date or companion always be his wife.
She thought this was overboard and a little crazy! However, she respected his wishes and they had meetings at the office and ate out with other co-workers. There always had to be at least one more person with them. After about 6 months or so of the first conversation about not eating together, alone; her marriage fell apart. She told my husband that she wished her husband would have valued their marriage the way my husband values his.
Never Alone With The Opposite Sex
Often, the things done to protect marriage are seen as an over-reaction, or that couples don't trust themselves or each other when they are apart from one another.  However, there is a lot of wisdom in the rule: "Never be alone with the opposite sex"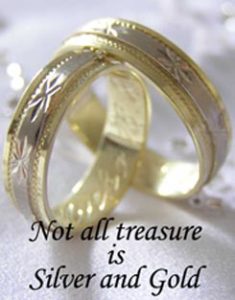 If you are never alone with someone from the opposite sex, then you can never be accused of doing something you didn't do.  You will never have a "he said she said" situation.  You can't be used for revenge in any way.  Your morals never come into question.
This is as old as time! Remember Joseph from the Bible? He was alone with Potiphar's wife and she accused him of being inappropriate and had him thrown into prison even though nothing happened.
We have had a lot of single women neighbors. They sometimes need help moving something or help with their computer or one thing or another. My husband is very willing to help, but never alone. He always has me or one of our kids go with him. Not only to avoid a "he said, she said" (not that any of these neighbors would do anything) but also because of the way it looks for a man to be visiting a single woman for any reason.
You may think that it shouldn't matter what people think. To a point that is true. However, we believe moral character is important and is kept in tact when precautions are taken. Why open your character up to be in question when you don't have to?
The things we treasure the most, we treat differently. We protect, love and cherish what means the most to us. More important than a list of rules is a list of I DOs.

Save
Save
Save