Patchouli–Aids In Sleep
Not a favorite scent, but a very beneficial oil.  It's got a very earthy smell and can be a little off putting. If you can get past that, here's how I use it.
This oil is often associated with the 1960's hippie movement and comes from Indonesia. A lot of people like to use patchouli when they do yoga and it can bring mental clearness, serenity and calmness.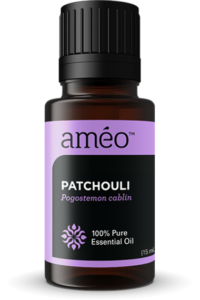 I find that it does promote relaxation, which then aids in sleep. When I have trouble sleeping, I put a drop or two on my wrists and breathe it in while trying to go to sleep. So far, this is the only way I have used Patchouli and it has been really effective for me.
Save
Save
Save
Save