Have you ever noticed how some people treat crosswalks like they are a magical zone? The second they step into the crosswalk all traffic comes to a halt! However, sometimes the traffic doesn't and tragedy occurs. Some pedestrians seem to think that a crosswalk zone has magical powers and they will always be seen, traffic will always stop, and they will be safe once they step into those white painted lines! Responsibility at a crosswalk isn't just an issue for drivers, but the pedestrian also bares some responsibility in keeping themselves safe.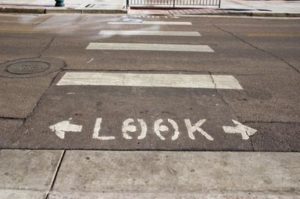 Why I hate crosswalks!
When I was in school things like crosswalk safety were talked about and we watched movies on how to safely cross a street as well as bike safety. I think this has gone by the wayside! We discuss these kinds of things with our kids, but I don't think a lot of families do. That is why there are reminders about looking before crossing and other instructions at some crosswalks.
Pedestrians and others who use the crosswalk don't seem to understand their responsibility and awareness is an important factor to them being safe. I frequently see people walking through crosswalks not paying attention, not looking around them and keeping their head down, watching their phones.
I learned the hard way, but it could have been worse!
I was nearly hit by a car, when I was a tween and I did everything right, or so I thought. What I didn't do was pay attention to what was happening with traffic. I didn't look to see if there were any cars that wanted to turn left. I didn't know or understand that they would be watching traffic more than they would be watching for me. Especially, since there was a lot of traffic and they were looking for the opportunity to gun it and make that left turn.
While there was a crosswalk, it was not an area that had a lot of walkers there, very often and so people aren't used to looking for foot traffic. While it was close, I was unharmed. This incident, put a lot of fear in me and caution with  crosswalks.
I have had narrow misses, myself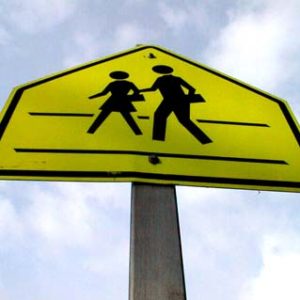 It is always very stressful to be that driver who comes close to hitting someone in the crosswalk! No one wants to be responsible for that kind of heartbreak! This is becoming a bigger pet peeve of mine as I see more and more people mindlessly moving across crosswalks.
A couple of months ago, I came really close to hitting someone in a crosswalk.
I didn't see him. I was more worried about car traffic and making my turn. It was even a right turn! I drive this road and make this turn once a week and have been doing this for months and this was the first time anyone has ever been in the crosswalk.
The reason I didn't see him is because he was on a skateboard (moving), eating food or playing with his phone, and not watching where he was going. I saw him look up just as we narrowly missed one another.
Factors that caused this near accident
Problem #1: Not being aware of his surroundings. Crossing at an intersection that doesn't typically have a lot of foot traffic, even though there is a crosswalk. Driver's aren't used to there being walkers. All the streets with a traffic light have crosswalks! It is a very busy street as far as car traffic goes!
Problem #2: Not getting off his skateboard and walking across. It is easier to see people in the crosswalk when they are walking. The teenager was moving very quickly across the crosswalk on a skate board. I didn't see him until I was turning and I was worried that he was going to hit into my moving car. Him hitting me can do just as much harm to him as if I hit him with my car. He was moving really fast and I think he entered the crosswalk at about the same time I started my turn.
Problem #3: Not paying attention! Almost the same as #1 but besides not watching traffic, he was paying attention to something else and not even watching where he was going! He was either eating or playing with his phone, while skateboarding. It happened so fast I'm not sure what he was doing! He finally saw me, just as I got past him.
It's not automatic!!!
Your big toe making it into those white painted lines, does NOT automatically raise a force field that keeps all traffic and danger at bay!
I witnessed a girl almost get hit by a car, today. We were riding bikes on a trail, near our home, that often intersects with roads of city traffic. Everyone, bikes included, are supposed to stop and look (wait) for traffic.
This girl, just went and expected the truck would stop. She was going so fast, on her bike! There was a lot of screeching of tires, both from the truck and the bike. I have never heard a bike tire screech like that! Thankfully, the truck stopped and the girl was able to get control of her bike again. (Her stopping fast nearly caused her to wreck herself.) She never should have been going that fast coming up to one of these crossings.
Another biker, coming from the other direction chastised her for not stopping and reminded her that you always slow down and stop because traffic might not.
I see the biggest and scariest problems when we go through towns and cities that have colleges and universities. The students just go when they want and many times, they really don't look to see if it is safe.
The 3 biggest problems in the crosswalk
Not watching traffic and not being aware of your surroundings, paying attention to something else.
Not making eye contact with drivers
Staying on skateboard or bike makes it harder for drivers to see you.
Be Aware
Anyone crossing a street, regardless of whether there is a crosswalk or not should always be aware of their surroundings and what is going on with traffic.
Look both ways. Remember the look left, right and left again. Part way through it doesn't hurt to look right again, too!
Do the driver's look like they see you?
Are driver's slowing down?
Are driver's coming to a turn and might not see you? This includes drivers turning left or right!
Don't start across a crosswalk if the red hand is blinking!
If you are in the crosswalk and there is a red hand blinking, hurry across.
If the hand is solid red (not blinking) don't go into the crosswalk!!!!!
Eye Contact
Making eye contact with driver's is one way to make sure they see you. Can you see the driver's eyes? Are they seeing you or just paying attention to car traffic?
Not Walking
Moving objects are harder to see in the crosswalk. Especially, if you are moving fast on a bike, roller blades or skateboard.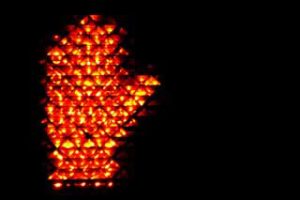 When you walk in a crosswalk, thinking you are safe or that cars will automatically stop because you have entered the walking zone and you have the "right of way", you are not using common sense. While I have focused on pedestrians, drivers certainly need to SLOW down and look for pedestrians. Maybe we all just need to be in a little less of a hurry!