My daughter is a pianist and practices a LOT! Her shoulders get really tight. It is important that she loosen her shoulders to keep from getting injuries. Tight shoulders can lead to injuries of the arms and wrists. She has found that using and alternating the following essential oils is really helpful, for her.
Loosen Your Shoulders
My daughter alternates between two bottles of essential oils in order to loosen her shoulders.
I use mister bottles like these 4 oz bottles, because we use these blends a lot.                     
Relax The Shoulders
Fractionated Coconut Oil I like to fill the bottle up to where the bottle starts to bend toward the neck of the bottle. Then I add the other oils.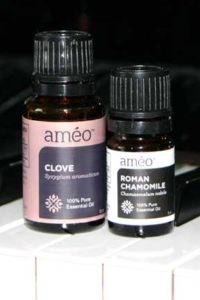 Clove 28 drops
Roman Chamomile 18 drops
About these oils
Clove– has anti-inflammatory properties. This makes it a great oil for helping to soothe achy muscles.
Roman Chamomile– is a fantastic oil that not only soothes sore muscles but it also promotes calmness. Roman Chamomile also helps to reduce irritability and helps to relax.
Muscle Mend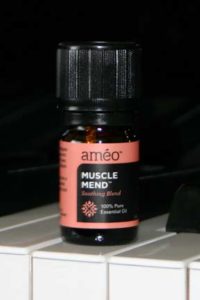 Fractionated Coconut Oil
Muscle Mend 38 drops
About Muscle Mend
Proprietary blend of essential oils
This blend of oils is specifically for soothing muscles for immediate and lasting relief.
Helps to relieve tension
Has anti-inflammatory properties
Because it is always good to have choices, I am going to make her a bottle of:
Relaxing Touch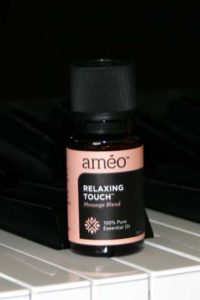 Fractionated Coconut Oil
Relaxing Touch  38 drops
The reason I think this will also be of benefit to my daughter and anyone else with tight, sore muscles:
Proprietary blend of essential oils that promote relaxation
Helps to ease tension and relax muscles
Promotes normal circulation
Helps to soothe the mind and spirit
Other ways I use these oils
Clove
When I have a sensitive tooth or gum; I will put 1 drop on my toothbrush (along with my toothpaste) and brush my teeth. It doesn't taste very good, but it has always helped my teeth and gums to feel better. Sometimes it takes a couple of times brushing with clove to ease the pain/sensitivity of a tooth. (Again, prepare for it to taste awful, but it does help.)
Clove is a great oil to diffuse. It pairs well with a lot of other oils. I especially love diffusing it around Christmastime with cinnamon!
Roman Chamomile
I put a few drops in my Epsom salt bath water to help me relax.
I use it with a mixture of other oils to help heal burns.