Educate the people in your child's life, they will want to feed your child from time to time: neighbors (where they play), people at church, school teachers, family, etc. The concern is how to help them be "normal" and still be safe and healthy.
Of course, you can always send your own snacks and treats, but some people will still want to feed your child.
Educate Family and Friends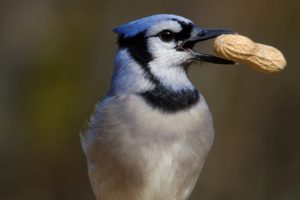 It is important to educate family and friends that interact with your child. Help them to understand the importance of your child eating gluten free. Educate them about celiac, gluten intolerance, wheat allergy or other health issue that necessitates they eat gluten free.
Some facts about celiac disease:
Celiac disease

is an autoimmune disease not an allergy. This means they have an autoimmune response rather than a histamine response.
They won't necessarily see the reaction while they are with your child. (It is not like anaphylaxis or allergic rashes.)
Reactions to gluten last 3-5 days. Explain what those reactions are like: diarrhea, constipation, tummy-ache, headache, moodiness, irritability, etc. These are just the outward symptoms that signal the autoimmune system has been tripped and is now struggling.
Your child must be strictly gluten free. Don't tempt her with things she shouldn't and can't have.
Explain

cross contamination

and

cross contact

as well as how to avoid it.
Teach what things to look out for: wheat, rye, barley and oats. *Remember there is more education for

oats

, because not all oats are safe. I just include to stay away from oats, it is much easier.
Not everything

labeled gluten free

tastes good or is safe.
Lists and Favorites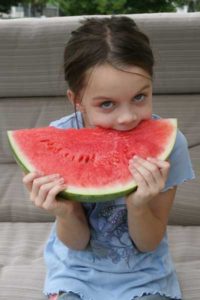 I feel so bad when someone goes to the effort to get me or my child something that is gluten free, but it is absolutely dreadful and inedible.
This is where making lists can come in handy. Make lists of "normal" foods your child likes and can eat:
Fruit
Vegetables
Popcorn
Chips and salsa (brand names also help)
Fruit snacks: Welch's, Tree Top, Motts, etc.
Hershey's: chocolate bar, Kisses, Almond Joy, Reeses Peanut Butter Cups, Milk Duds, etc.
Jelly Belly, jelly beans
Pixy Stix
Laffy Taffy
Bit-O-Honey
Smarties
Sour Patch Kids
Minute Maid Juice Bars
Philly Swirl Swirlstix
Snacks and Easy Meals
For those that spend more time with your child: daycare, babysitter, Grandma, aunts, etc. There is a great list here of easy to find and fix meals and snacks.
I have also put together some easy to make snacks and meal recipes and ideas here.
Feeding My Gluten Free Kid
To make things a little bit easier, I made these business cards.