I found this recipe in a Bette Hagman cookbook when I was first diagnosed. It is my favorite all purpose flour mixture to use.  In most things, it works really well, though for most baking I prefer to use a feather light mixture. A feather light mixture has more starches and is a much lighter weight flour.
I have tried other flours and always come back to this all purpose mix. Plus, with a family of 6 that is eating gluten free it has been cheaper for us to mix our own flour and grind our own rice.
Flours and Starches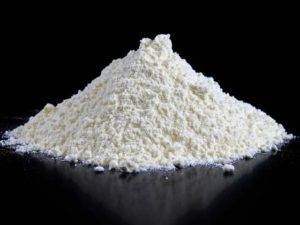 When making this mixture be sure you are using Potato Starch NOT potato flour. They are very different and won't work the same. Potato flour is heavier than potato starch and it needs to be refrigerated to last. (It can go rancid.)
On the other hand, tapioca starch and tapioca flour are the same thing! I know! It is confusing!
I frequently buy our potato starch and tapioca starch/flour from the Asian store. It is much cheaper at the Asian store than most other places. You may also be able to find these other flours and starches at the Latin market.
Flaxseed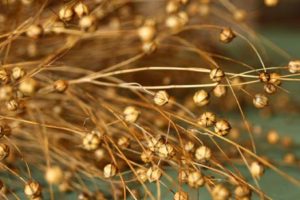 This is optional in your flour mixture. I added it to increase the nutritional value and fiber content of our flour. There are a lot of health benefits to eating flaxseed. Make sure you are using ground flaxseed. Flaxseed is not very digestible, unless it is ground.
Flaxseed Warnings
Flaxseed may not be for everyone. I used flaxseed for years and years in our flour mixture. Recently, I have omitted it because my husband has Crohn's and we are trying to get that under control. Some research says it isn't good for people with Crohn's.
Some say pregnant and breast feeding mothers shouldn't use flax seed.
For more, into why flaxseed may not be for everyone check out this post I did about flaxseed benefits and downside.
No Xanthan Gum
Yes, you need xanthan gum when you are baking and in anything you want to be held together and mimic regular gluten flour. The xanthan gum is a binding agent that mimics gluten fairly well.
You need to add xanthan gum with your flour, to each recipe. I use 1 tsp of xanthan gum per cup of flour. Some people use more depending on what they are making and how gummy or elastic they want the mixture to have.
Xanthan Gum Substitutes
Not everyone does well with xanthan gum, but there are substitutes you can use, to hold things together and make it more like the texture when it has gluten.
Guar Gum- seems to be the most popular substitute
Agar Agar
Egg Whites
Chia Seeds
Gelatin
Carageenan (I don't really recommend using carageenan. It is made from

red seaweed

and causes stomach distress and inflammation in a lot of people. I find it frustrating how many products it is now used in.)
Ground Flaxseed
All Purpose Flour Ingredients
6 Cups Rice Flour
2 Cups Potato Starch (Not Flour!)
1 Cup Tapioca Starch/flour
1/4 C ground flax seed (optional)
Mix all ingredients together and store in an air tight container.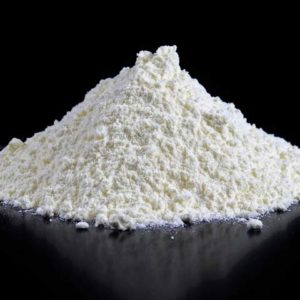 All Purpose Gluten Free Flour Mixture
It can be more economical to make your own flour mixture, than to buy flour mixtures.
Ingredients
6

Cups

Rice Flour

2

Cups

Potato Starch

1

Cup

Tapioca Starch/flour

1/4

Cup

ground flaxseed

optional
Instructions
Mix all ingredients together in a big bowl or container.

Store in an air tight container.

*Make sure you add 1 tsp of xanthan gum per cup of flour in recipes.