My gluten free budget tips:
Eat at home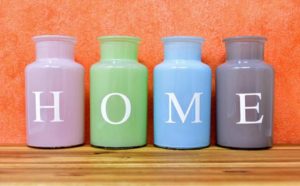 This was a challenge for us, at first. We really like eating out and I didn't particularly like cooking. However, we quickly found that not only was there less risk of accidental cross contact or mistakes, but home cooked food tastes better. It wasn't easy and it takes time. The kitchen mess, I still struggle with. We use a lot of dishes everyday! It is so worth it, though!
We have discovered so many benefits in eating at home! We eat healthier. We know what goes into all of our meals. We have become expert label readers. We have taken our health into our own hands. We try new things! We help others see that gluten free can and does taste good! My kids aren't afraid to try new things. (They were 12, 9, 6 and 2 1/2 years old when we went gf.) I can cook almost anything!
It also costs less to cook at home.
2. Make a menu/ make a shopping list
Planning out your week's menu helps a ton! It also takes the stress out of trying to figure out what is for dinner every night! I make a loose menu. I write something on each day but I can move meals to different days if I want. I try to alternate my meats so we aren't eating beef or chicken all week long. We also try to mix in some meatless nights. I make sure there are a couple of really easy meals to make for busy days or days when cooking isn't what I want to do. Pay attention to your calendar and what you have time to make. When I forget to plan with the calendar we end up with more breakfast nights, because it's easy! (Pancakes, French toast, skillet, hash browns, omelet or German pancakes are our breakfast go tos.)
Shopping with a list and knowing what you are going to cook helps you to make wise buying choices. You are going to use what you buy and have all of the ingredients for those meals. I sometimes make 2 lists depending on how much fridge space I have. Then I do a beginning of the week shopping and end of the week shopping and make any tweaks that need to be made. Shopping List Template  and Menu with ingredients lists
3. Take advantage of Sales
Watch for specials and sales on things you use regularly: mayo, ketchup, syrup, cereal, etc and stock up on those things when the prices are good. There aren't a lot of sales on gluten free foods, but you use plenty of products that aren't specialty and do have sales.
4. Shop at the Asian or Latin markets
Specialty markets often have better prices on things we need like specialty flours: tapioca starch, rice flour, potato starch, noodles, corn taco shells, etc. Some places can order you items in bulk or by the case. There are many noodles carried at the Asian market that we absolutely love! Plus, my family really likes Asian dishes!
Our favorite local Asian Market is: Chao's Asian Market located-329 North State Street in Orem
5. Less specialty food
Processed gf foods are hugely expensive! They also aren't great for your health. They tend to contain more sugar and calories than their gluten counter-parts.  Use wisdom and eat sparingly. Look for sales and search for better prices on-line.
6. More naturally gf foods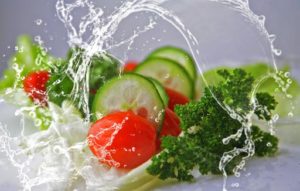 Most yogurts are gf, cottage cheese, canned fruits, meats, fruits and vegetables. (Great to hit the farmer's markets in the summer time or have your own garden!) If you are ever in doubt about a product and what it contains, call or e-mail the company. Ask what their practices are: do they thoroughly clean the equipment between batches of different items, is the equipment in the same room at the facility, do they do anything at the facility to minimize cross contact? Does the product contain barley, rye or oats that aren't listed on the label? (Only the top 8 allergens have to be listed.) . Thai Kitchen is one that we use and my girls love it for lunches! We can find it for as low as $.78 a package.
Save
Save
Save
Save
Save
Save