Do I Need You In My Homeschool?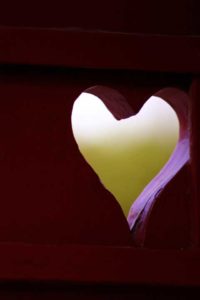 This has been a hard post to write about Shakespeare, but not for the reasons you are probably thinking! You see, I love Shakespeare! I love the language and the imagery. I love the metaphors and similes. There is so much to love about Shakespeare and I get so excited and easily distracted into more Shakespeare! I believe it is time for me to read Romeo and Juliet, Hamlet and MacBeth. . . AGAIN!
Romeo and Juliet
The first time we read it was just after I pulled my oldest from public school. She was 11 almost 12 years old. She thought it was boring. . . at first. She loves to draw. So, while she was drawing, I would read Romeo and Juliet. I didn't think she was always paying attention. Then, she started to get into the language. I often stopped to point out how beautiful the language is, the imagery, and to clarify what was being said and discuss what was happening. Then she started asking me to repeat things and phrases she thought were interesting or funny.
For example:
Act 1 Scene 3
Lady Capulet, "How stands your disposition to be married?"
Juliet, "It is an honour that I dream not of."
My daughter thought this was hysterical! Mother is asking what do you think about getting married. (Keep in mind that my daughter is close to Juliet's age.)
Juliet responds with, "As great as marriage is, it's not something I am even thinking about." Or " Ewww! Gross!"
There's a lot of bantering that goes on throughout Romeo and Juliet that is absolutely wonderful! Try putting the words into how your kids would respond or say things. Or ask them to put it into their own words.
No fear Shakespeare is a great on-line resource to understanding many of the meanings by putting the words from the play next to a modern day translation. (I have another resources for helping to understand what is being said, farther down in the post.) Keep in mind that it is just one way of interpreting the play.
It's a drama, it's really not funny. . .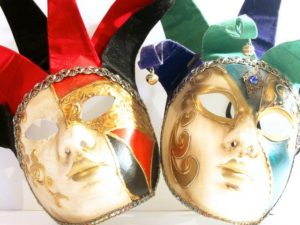 I get so excited and love to explain what is going on that even the dramatic heavy scenes sometimes sound like comedy. However, there is a lot of comedy sprinkled throughout. Shakespeare understands the need for some comedy relief when the scene has such heavy subjects. (Hamlet has my favorite comedy relief moments in a dramatic work.) I kept telling my daughter, "You are laughing but this is really a sad (or dramatic) scene. I'm obviously not reading it quite right." (I was in theater and most of what I did was comedy. Hmmmm.)
Lovesick Romeo
Here's a fun quote. Lot's of expression and imagery.
Romeo: "See how she leans her cheek upon her hand!
O that I were a glove upon that hand,
That I might touch that cheek!"
Romeo is so love struck that he wishes he were a glove just so he could be that much closer to her! He is jealous that the glove is on her hand and touching her cheek! Wow! You get a real sense of what a love sick, sap he is!
Snape wears tights!
After we finished reading the play we went to the library and rented the DVD (that is how very long ago this was) of Romeo and Juliet by the BBC. The versions they had at our local library were all very clean. Here is a clip of Alan Rickman as Tybalt. There are other clips of him if you do a search. "Romeo and Juliet Alan Rickman"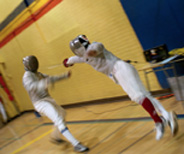 Alan Rickman plays Tybalt who is killed by Romeo. My daughter thought "Snape" wearing tights for the whole play was funnier than when he was dressed as Nevel Longbottom's grandmother in Harry Potter!
In the course of watching the movie she kept saying, "This really isn't a comedy!"
The last time we read it, we watched "West Side Story" after reading it. I have the Leo Di Caprio version of Romeo and Juliet and we will try that one with ClearPlay. Hollywood glorifies all the wrong things and leaves very little to the imagination.
Timeless
Why do the works of Shakespeare last across time? "Romeo and Juliet" shows complicated situations and true emotions. People are the same no matter what time period we live in. We feel love deeply, things can be complicated, misunderstandings happen, grudges form, intolerance and more, all of which translates across time. Shakespeare's themes are about people and things we all go through and feel.
In Act 3 Scene 11 The nurse and Juliet talk about the death of Tybalt her cousin and how he was killed by Romeo. Poor Juliet is all over the place! She hates him, but she loves him and doesn't want the nurse to speak badly about her husband. We do this! Especially in our families. We can say negative things about our family members, but no one else had better or we will fight them to the death! (So, to speak.)
Modern Day Romeo and Juliet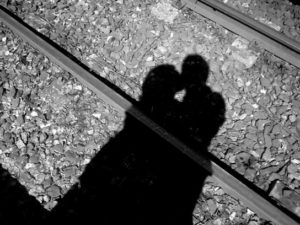 To this day "Romeo and Juliet" seeps into all areas of our culture. So, let's explore a few places we can find the same story today.
---

Movies:
Warm Bodies
High School Musical
Titanic
Gnomeo & Juliet
Shakespeare In Love (Warning it is rated "R")
Romeo Must Die (Warning it is rated "R")


---
The Language of Shakespeare
I can't understandeth what you sayeth!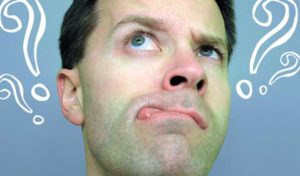 Yes, the language can be difficult and it is almost like a different language. However, there are a lot of helps in learning and understanding Shakespeare. I just got this book, I'm excited to use it soon!
Shakespeare's Words: A Glossary and Language Companion
The Shakespeare Book (Big Ideas Simply Explained)
I love collecting books that have to do with Shakespeare.
The play
Romeo and Juliet (Folger Shakespeare Library)
Yes, Romeo and Juliet are a great unit study. Why?
Give it a shot. It can be fun and interesting. There are many versions out there as well as easy to read and for kids versions. It can add a depth dimension to your studies that you don't get from modern day literature.

There are many resources to help you understand and teach it.
It's timeless as is evidenced by it being referenced and played out in modern day music, shows and movies.
There's so much to learn, just from the writing: the poetry, imagery, the metaphors and similes. (One of my daughter's took English at the high school and her teacher said she had a depth to her writing that you don't see in most high school students. We read Shakespeare every year since she was in 3rd grade. I believe this is what made an impact.)
Teaches you about people. No matter what age you live in, some things are the same.
Instead of approaching it as something hard to read, approach it like you would a new language. Put it in your own words and explain the scenes in ways your kids can relate to.
Quotes
http://www.great-quotes.com/quotes/movie/Romeo+And+Juliet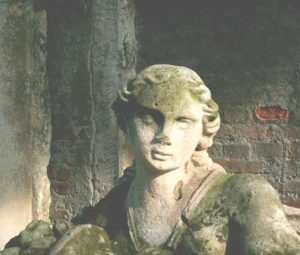 Juliet: "My bounty is as boundless as the sea,
My love as deep; the more I give to thee,
The more I have, for both are infinite."
Romeo: "Thus with a kiss I die."
It's so dramatic!
Quotes that I love because of the imagery
Juliet: "O happy dagger!"
So, many things to discuss here. 1st personification of the dagger. Can a dagger be happy? The irony of happy in her death by said dagger. Killing oneself brings such pain, suffering and sorrow. For her, death keeps her with her love, Romeo and so it is twisted to be happy. Great to have these discussions with budding writers.
Lord Capulet, "O lamentable day!Death lies on her like an untimely frost upon the sweetest flower of all the field."
Romeo, "O, she doth teach the torches to burn bright! It seems she hangs upon the cheek of night like a rich jewel in an Ethiope's ear; beauty too rich for use, for earth too dear! So shows a snowy dove trooping with crows."
Juliet, "O serpent heart, hid with a flowering face!
Did ever dragon keep so fair a cave?
Beautiful tyrant! fiend angelical!
Dove-feather'd raven! wolvish-ravening lamb!"
Romeo, "Eyes look your last.
Arms, take your last embrace. And lips, O you
The doors of breath, seal with a righteous kiss
A dateless bargain to engrossing death.
Come bitter conduct, come unsavory guide,
Thou desperate pilot, now at once run on
The dashing rocks thy sea-sick weary bark.
Here's to my love! O true apothecary!
Thy drugs are quick. Thus with a kiss I die."
Most famous Quotes: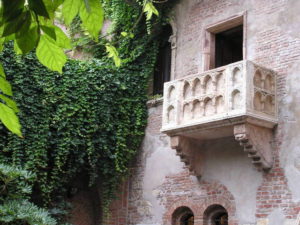 Juliet, "Romeo. Romeo. Wherefore art thou Romeo."
Juliet, "Good night, good night. Parting is such sweet sorrow, that I shall say good night till it be morrow."
Juliet, "That which we call a rose, by any other word would smell as sweet."
Juliet, "My only love sprung from my only hate. Too early seen unknown, and known too late."
Romeo, "But soft, what light through yonder window breaks?"
Romeo, "Did my heart love till now? Forswear it, sight! For I ne'er saw true beauty till this night."
Mercutio, "A plague on both your houses. They've made worm's meat of me."
Juliet, "Parting is such sweet sorrow."
Thinking quotes
The Prince, "Where be these enemies? Capulet! Montague! See, what a scourge is laid upon your hate, that heaven finds means to kill your joys with love! And I, for winking at your discords too, have lost a brace of kinsmen. All are punish'ed."
Humor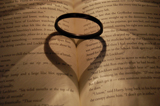 Lady Capulet, "How stands your disposition to be married?"
Juliet, "It is an honour that I dream not of."
Benvolio, "By my head, here comes the Capulets."
Mercutio, "By my heel, I care not."
http://www.great-quotes.com/quotes/movie/Romeo+And+Juliet
Save
Save
Save
Save
Save
Save
Save
Save
Save
Save
Save
Save
Save
Save
Save
Save