Since going gluten free, I don't do breakfast cereal anymore. (Or at least not very often.) It's not that there aren't gluten free breakfast cereals it's just that I no longer prefer them. So, typically we make waffles, eggs or smoothies for breakfast. We eat eggs frequently and so I like to find new ways of doing my eggs. They can get really boring.
We discovered Smoked Gouda at our daughter's wedding. It was a favorite cheese on the cheese platter. Love this cheese and it's smokey flavor! So, I wanted to use it more and had to find a way!
Smoked Gouda. . . a twist on breakfast
So, I fried my egg and I either use some oil (olive oil or coconut oil) or butter in the pan to keep it from sticking. I love butter! I know it's not the healthiest option but. . .
Salt and pepper and for a little extra flavor I sprinkle some basil on the frying egg.
I like my eggs over hard: broken, not runny yoke. I do my husband's over easy: yoke is runny but whites are cooked.
While the other side is cooking I place slices of the Smoked Gouda on top to melt.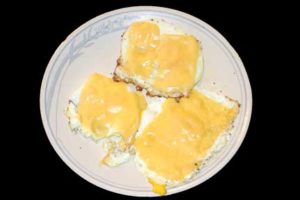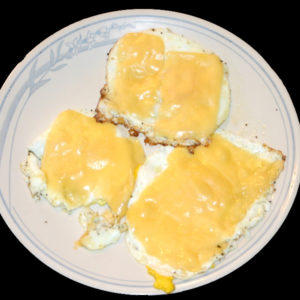 Smoked Gouda Fried Eggs
Not your typical fried egg!
Ingredients
1

Egg

Salt and pepper to taste

Sprinkle Basil

1

or 2 slices of Smoked Gouda Cheese

Olive oil

coconut oil or butter melted/heated in pan to keep from sticking
Instructions
Put oil or butter in pan and heat up. I cook on a medium heat. Salt, pepper and sprinkle basil. If you don't like a runny egg, break the yolk now with the edge of your spatula. When bottom of egg is fully cooked, flip egg over to cook other side. If you like a runny egg yolk be careful to not break it and flip gently.

Place cheese slices on top of the cooked side of the egg. When the cheese is melted it is usually done, if it isn't done to your liking cook a little longer.
Save
Save