Every year we update our gluten free and hormone disruptor free sunscreens. Companies sometimes change formulas and you want to be sure to use the best sunscreen for you and your family!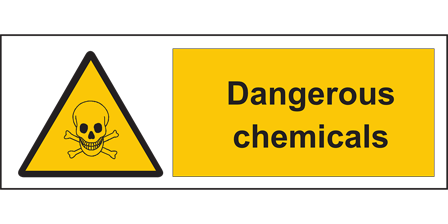 To find out more about the harmful chemicals that disrupt hormones check out this post.
Gluten Free Sunscreen
I won't use a sunscreen that isn't gluten free. My daughter came home from camp one year with a rash that was undoubtedly from the sunscreen. She didn't use the one I sent her, too hard to get to and a kind leader sprayed her down with sunscreen. Unfortunately, it contained gluten.
I have also had reactions from using body products that contain gluten. Many say that you don't need to worry about gluten in body products, but that isn't my experience. Also, if you sweat, the sunscreen can make its way into your eyes and mouth therefore ingesting the gluten.
Gluten free or certified gluten free doesn't mean it doesn't have other issues that are unsafe.
Hormone Disrupting Chemicals
If you have celiac disease, your are more prone to developing other conditions like diabetes and thyroid disease. Hormone disrupting chemicals increase that risk. A hormone disrupting chemical is one that either mimics or blocks your hormones. Some of these chemicals /toxins can build up in your tissues and become toxic.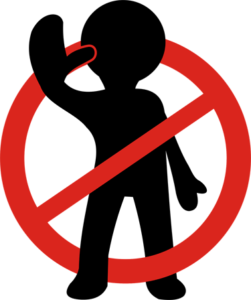 2 of the most harmful chemicals are also very harmful for the coral reefs and are responsible for bleaching them. They are Oxybenzone and Octinoxate (Octylmethoxycinnamate). For more information about these 2 chemicals and others, check out this post that discusses hormone disrupting chemicals, what they are used for and the problems they cause.
Reef Safe does NOT mean that it is hormone free or gluten free.
The majority of spray on sunscreens are not hormone free. Click here to find certified gluten free sunscreens. The certified products on the list are there for being gluten free, some still contain harmful chemicals that should be avoided. Many brands have hormone free, chemical free, and gluten free products, but not all of their products may be safe. Check the labels to be sure.
Safe Sunscreen Options
These sunscreens are free of hormone disrupting chemicals and are gluten free. All of them are reef safe, as well. I am unaware of any other harmful ingredients in these products, at this time.
Suntegrity
This was my favorite sunscreen we tried last year. It has a wonderful fruity scent! They also offer a non-scented version. The company also says it is great for babies but remember sunscreen shouldn't be used on babies younger than 6 months without talking to your doctor. Not rated as gluten free but doesn't contain gluten ingredients. No one in our family (and we are sensitive) reacted negatively to it.
UV Chemical-Free Sunscreen
Broad Spectrum Protection
Paraben, Phthalate and Mineral Oil Free
None of the hormone disrupting chemicals
Cruelty Free, Vegan and Reef Friendly (Leaping Bunny Certified)
Fragrance Free
Non Greasy for Smooth Application
Contains Organic Ingredients like Green Tea Extract, Cucumber Extract, and Pomegranate Seed Oil for added protection.
All Good Sunscreen
This is another sunscreen we tried last year and liked. No one burned or had any adverse reactions to it.
Lists their products as being gluten free on their web-site. Free of hormone disrupting chemicals and safe for the coral reef. Excellent rating by EWG. Their sunscreens are vegan and biodegradable.
Can purchase as tinted, so you can be sure you are getting covered.
UVA/UVB broad spectrum sun protection
Oxybenzone-free, made with only Reef Friendly ingredients
Water Resistant (80 minutes)
Gluten free
Hormone disrupting chemicals free
Biodegradeable
Leaping Bunny Certified
Earth Mama
Made for the whole family: adults, kids and babies! Gentle, natural and organic ingredients.
Dermatologist tested and clinically tested for irritation
Rated ONE on the EWG's Skin Deep Cosmetics Database, the lowest hazard rating a product can achieve.
Broad Spectrum UVA/UVB Protection
Water Resistant (40 Min)
NSF/ANSI 305 Certified by Oregon Tilth (Contains Organic Red Raspberry Seed Oil and Organic Argan Oil)
Gluten Free- contains no gluten ingredients
No disrupting hormone chemicals
Babo Botanicals
This product is free of: Gluten, Dairy, Soy, Peanuts, Almonds, Walnuts, SLS, Sulfates, Parabens, Phthalates, Synthetic Fragrances, Dyes, Sodium chloride, Formaldehyde, MEA, DEA, TEA, and most common allergens. It does contain a tree nut: Shea Butter.
Certified organic ingredients
Cruelty free
Gluten free
No hormone disrupting chemicals
Re-apply every 80 minutes
Non-nano
19% Zinc oxide
Clear, non-greasy and fragrance free
Goddess Garden
In a chat with Goddess Garden Organics, I was told all of their products are gluten free! Excellent ratings at EWG. New sheer formula in their daily mineral sunscreen. Non-nano zinc oxide and is reef safe without harmful chemicals for you and your skin.
Badger
Certified Gluten free! However, not all of their products are gluten free, only some of them are certified and free of gluten. Certified organic ingredients and no GMOs. Cruelty free, biodegradable and reef safe. Re-apply every 80 minutes. Excellent ratings at EWG.
Un-coated clear zinc oxide (22.5%) and fragrance free.
Un-coated clear zinc oxide (22.5%) and fragrance free.
Cruelty free
Gluten free
No disrupting hormone chemicals
Non-Nano
Clear zinc
Bio-degradable
Re-apply 80 minutes
Reef friendly
98% organic ingredients
Raw Elements
Really good ratings a EWG. Safe for the reefs and biodegradable. This sunscreen is also soy and nut free, besides being gluten free. Re-apply every 80 minutes. Non nano (23%) and hormone disrupting chemical free. USDA certified organic. It does contain Mangifera Indica seed butter which is made from mango. I have a daughter anaphylactic to mango and so this is a concern for us.
Safe for baby, but also great for athletes!
Reef Safe
No hormone disrupting chemicals
Gluten free
Biodegradeable
Re-apply 80 minutes
Cruelty free
Non nano zinc oxide (23%)
Kokua
Excellent EWG ratings. Made in Hawaii and safe for the reefs. Non-nano zinc (25%), hormone disrupting chemicals free, biodegradable, and broad spectrum protection. They are also gluten free! They use a natural resin extract instead of beeswax. There are 23 antioxidants in this sunscreen. They really want to look out for your skin and keep it from being damaged or aging prematurely.
No hormone disrupting chemicals
Gluten free
Non-nano zinc oxide (25%)
No harsh preservatives or artificial fragrances
Paraben and phthalate free
Shelf life 2 years
Raw Love
Could not find an EWG rating. Non-Nano, free of hormone disrupting chemicals, and made with natural ingredients, they don't use fillers. The owner of the company is gluten free and developed her sunscreen to be safe for her skin. Needing skin products that were hormone disrupting free, were a necessity as well. Cute company in Hawaii. Re-apply often.
Cruelty free
Reef Safe
No hormone disrupting chemicals
Gluten free
A little goes a long way
Loving Naturals
Verified gluten free through e-mail. This sunscreen has a high EWG rating. Should be applied every 40 minutes. They use all natural ingredients and are part of the Leaping Bunny Program. No testing on animals, cruelty free. Broad spectrum UVA and UVB protection.
Non-nano zinc oxide (24.7%)
Safe for all ages
No hormone disrupting chemicals
Gluten free
Cruelty free
Mostly organic ingredients
Re-apply every 2 hours
Erbaviva
Award winning, organically crafted and coral reef safe with non-nano zinc oxide, aloe, sunflower, jojoba oils infused with organic essential oils of chamomile and lavender. Erbaviva baby sunscreen (spf 30) effectively provides full spectrum protection (uva & uvb) for the entire family without the unwanted chemicals.
Certified organic ingredients
Cruelty Free
Reef Safe
No hormone disrupting chemicals
Gluten free- contains no gluten ingredients
Vegan
Broad spectrum
Kabana
Green Screen D Organic SPF 35 is free of common allergens: soy-free, gluten-free, corn-free, dairy-free, Non-GMO and vegetarian. Mixed reviews on EWG. Contains 6 certified organic and mineral ingredients. 25% non-nano zinc oxide.
It's soy-free, gluten-free, corn-free, and dairy-free!
Non-GMO
Vegetarian
Zinc oxide
No hormone disrupting chemicals
Reef safe
Make sure you check the sunscreen for safety with small children, specifically with babies. Also, babies under 6 months old should not use sunscreen, notify a doctor before using on infants.
Happy and safe fun in the sun!!!