The start of a new year has always been a great time for setting goals. It is a time to renew our resolve to the things we would like to accomplish. Here are a few goal ideas to help you with your gluten free experience.
Eat at Home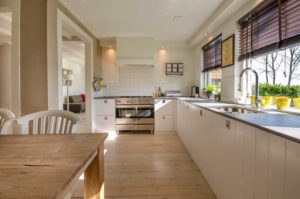 It is expensive to eat out. Often more expensive if you are gluten free. Gluten free ingredients often cost more than other ingredients, especially if they are buying only a few buns or bread to keep in stock. Often, the more you buy, the more you save, especially in retail. If places don't get a lot of gluten free customers, they don't buy as much and don't receive the same kick backs as places that buy in higher quantities. Therefore, it is more expensive for them to stock gluten free specialty items.
Eating out increases your risk of getting accidental cross contact or straight up accidental gluten. The more you eat out, the greater your risk. You have no control of your food, how it is handled, or what ingredients are actually being used. Eating out is ALWAYS a risk! Most places try hard to keep you safe and minimize cross contact, but even the best places sometimes have errors.
I'm not down on eating out. I love to eat out, but there are definitely draw backs and risks. Eating at home has some great benefits besides finances: family time, less worry, and expanding your cooking ability!
Learn to make something new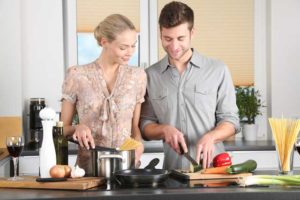 My stance on cooking at home is that if I have to go to all that work, it better taste good! I love Pinterest! I love all of the ideas. I don't count out the gluten recipes. If something looks good, I see how I can modify it. Does it just need a gf pasta or gf bread? What are my options for making it gluten free?
I used to be so intimidated about making something new or things that seemed hard to make. I was very intimidated by lasagna! I first learned how to make lasagna after going to a gluten free cooking class and the lady demonstrated how easy it was. It wasn't bad, but I found an easier way to do it in a church cookbook. I made it gluten free and modified it to my liking, making it my own!
Try something new, make some adjustments, ask on gluten free pages for advice and soon you will be able to make anything gluten free. Let yourself experiment and enjoy the process.
Things I have made that used to intimidate me:
lasagna
cream puffs
eclairs
donuts
Korean food
gourmet pizza
cooking more at home
Try a new place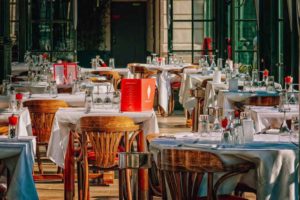 Like I said, I am not opposed to eating out. I love to eat out and would rather eat out than have the mess at home.
I get tired of going to the same couple of places. We used to hear about a new place opening up and plan a day to go try it out! I miss that! The adventure of trying a new place, new food, etc. It is still doable. You just need to know what questions to ask and have an adventurous spirit.
Here are some tips to make it a more pleasant experience:
Call ahead and ask about gluten free options and practices
Do you have a gluten free menu?
Do you have a dedicated gluten free kitchen area?
Are you able to use fresh ingredients that haven't been handled all day?
Do you have a dedicated fryer? Are there any breaded items that are fried in that fryer? (Breaded fries or onion rings) Sometimes their dedicated fryer only excludes fish and meat.
Is the grill cleaned before cooking gluten free foods? Do they use a grill mat or can they use tinfoil to cook your food on?
Are there any measures taken to cut down on cross contact?
Is the staff willing to change gloves?
What are the substitutes you need to make?
Do they have any suggestions of what will make it easier for your to communicate your needs when you are interacting with their staff?
Try a gluten free product you haven't had before
We can get stuck in our ways. We find products we like and stick to. Shake things up a little bit and try a product you haven't tried before. Find out if the Trader Joe's gluten free products are any good, try a different pancake mix, see if that gluten free cake mix tastes a little more like what you used to have, etc.
You may be surprised by what you find. There are a lot of great products out there and they are worth finding.
Attend a gluten free expo
These are great events to go to! There are a lot of booths and samples. This is a great way to find new products without breaking the bank. You get to sample and then decide if you like it enough to buy it!
Often there are information booths to learn more and activities for kids.
Participate in a gluten free event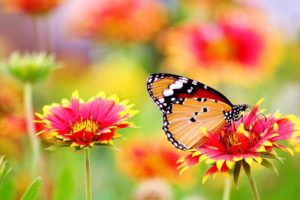 The Gluten Intolerance Group often has events throughout the country on education and support. These are great for learning more about the health issues involving celiac, gluten intolerance, and other diseases and health problems that facilitate the need to be gluten free.
We have a local gluten free group that is putting together a Disneyland gluten free experience! They are planning on making it an annual event.
There are also gluten free summer camps and family trips.
Join a support group
(*I am a support group leader, but get nothing for endorsing going to a support group or the GIG website. I just believe in what they do and I know how it can benefit others to join and be involved.)
Joining a support group helps those who are newly diagnosed and connects people together who are living the same lifestyle. Support groups need the experience of those who have been gluten free, to help one another. Surprisingly, those who have been gluten free for a long time often find other benefits from coming to the support group:
Information you didn't know you need to know
Places where gluten hides
Health information
Special speakers
Special events
Interacting with people going through similar difficulties and challenges
Help in how to handle situations with medical professionals, family, friends, work, etc.
There is just something different about talking face to face
This is a great year to get healthy, try new things, and enjoy being gluten free!