As a College Student
My first year as a college student I made: French toast, cereal, Ramen, and burned Hamburger Helper. I didn't have a lot of cooking experiences and wasn't very interested in making much. I was not gluten free and I was misdiagnosed and undiagnosed at the time and frequently sick. You can read more about my health story here.
My second year of college I decided to do a little more cooking and experimenting, but just a little. I think I made spaghetti and came up with this yummy recipe for Ramen! I tried a few other combinations with other ingredients; ewww totally not worth mentioning!
Directions for Gluten Free Mexican Ramen
Noodles
I was so disappointed that Ramen has wheat in it! It was my favorite lunch and sometimes dinner! It took us a while to find a good substitute!
We use this Rice Ramen from Lotus Foods. We buy it at Costco, but it can also be found on Amazon
. (It's gluten free and vegan!)
Another option we use is Thai Kitchen Onion Instant Noodles
.
It's been so nice to have this back, especially for our college students! My daughter, also made this in college and it is one of her favorites! Her roommates thought she was crazy! She finally got them to try it and by the end of the year, they were all making it!
Boil the noodles according to the directions. Add a teaspoon of Better Than Bouillon
for flavor. (I prefer the chicken flavor.)
Eggs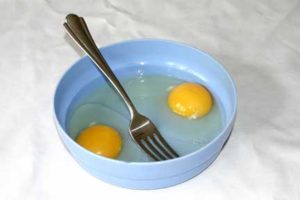 While the noodles are boiling in a sauce pan, scramble 2 or 3 eggs in a fry pan.
The rest of the ingredients
Crunch or broken tortilla chips into a bowl. (My favorite are Tostitos
.) You will want a large cereal bowl for this!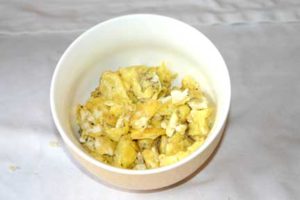 Add scrambled eggs to the bowl.
Drain the noodles. . . you can leave a little bit of the liquid if you want. My daughter leaves all the liquid and still adds a lot of salsa to it. I prefer very little liquid, if any and lots of salsa! (Actually, I use picante sauce- Pace Picante Sauce
.)
I put enough Pace Picante Sauce to make it moist. This is according to your liking- add more or use less. I don't measure. I just add what I like and I like the picante sauce to be the moisture.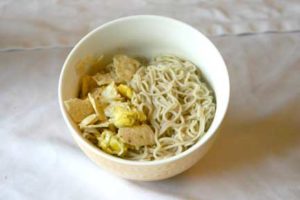 Add grated cheese (optional)
Mix together and enjoy!!!
Gluten Free Mexican Ramen
This recipe feeds one! Noodles with a Mexican twist!
Ingredients
1

pot of boiling water

1

noodle cake

or individual package of Thai Kitchen

1

tsp

chicken flavored Better Than Boullion

or the flavor packet in Thai Kitchen

2-3

scrambled eggs

Pace Picante Sauce- to your liking

Crushed tortilla chips

Sprinkle with grated cheese

optional
Instructions
Boil noodles and flavor packet or boullion according to package directions.

While noodles are boiling, scramble eggs in a fry pan.

Crush tortilla chips into a bowl.

Drain liquid from the noodles.

Add all ingredients to bowl and stir until well mixed.

*Picante is added to your ingredients according to your taste; do you like a lot of picante or just a little?