For my daughter and granddaughter
The last few years have been tumultuous to say the least! I knew my daughter was in an abusive relationship and there wasn't anything I could do about it. I am so grateful she is now out! I can't wait to share with you all I have learned, but that will have to wait, since the case is ongoing and we need to be protective.
I can tell you, I have had more sleepless nights worried about my daughter and granddaughter than I can count. It is shocking how few resources are out there for parents and other family members dealing with this kind of situation.
Helping with the Divorce
We are helping our daughter as much as we can with finances and paying for a good attorney. It is already more expensive than the wedding was. I am not complaining, but it is a financial stress.
So, to help with these expenses we are doing a fundraiser through Bonfire. Please, if you can, buy a shirt to help us out and raise awareness for Domestic abuse. If you are unable to purchase a shirt, please share this post and this link: https://www.bonfire.com/love-is-respect-1/
Awareness for Domestic Abuse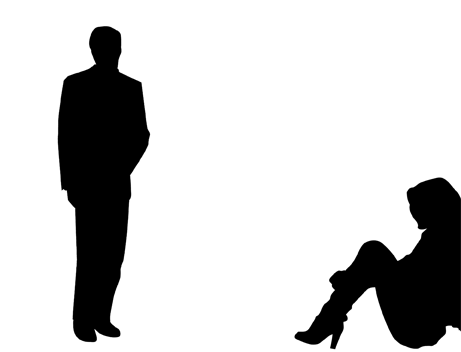 Domestic abuse can happen to anyone, any gender and any socioeconomic status. It happens slowly and at first the victim doesn't realize that they are being groomed to be abused. If it happened right off, few would stay. It is insidious and most victims have moments of clarity or finally wake up and wonder what has happened to their life and how did they get here!
Many victims are embarrassed and have been groomed to blame themselves instead of their abuser.
Domestic Abuse Statistics
Approximately 12 million men and women are abused every year. That is about 24 people per minute who experience rape, physical violence, or stalking by an intimate partner. *This does NOT include other forms of abuse: financial, digital, emotional, medical, or mental abuse.
Victimized by stalking sometime in their lifetime: 1 in 7 women and 1 in 18 men. Feeling very afraid and/or believing they or someone close to them would be harmed or killed.
Stalking can include unwanted: phone calls, messages and texts.
During their lifetime, 15% of women and 4% of men, experience an injury from intimate partner violence: rape, physical violence or stalking.
About 48% of all men and women, in the United States have experienced psychological aggression from an intimate partner.
Women 18-34 years old have the highest rates of intimate partner violence
77% who are age 18-24, 76% who are age 25-34, and 81% 35-49 years old are victimized by the same offender.
Post-traumatic stress disorder and other injuries in 81% of women who experienced rape, stalking, or physical violence by an intimate partner.
35% of men report having injuries or post-traumatic stress disorder from intimate partner violence.
Sexual coercion: (unwanted sexual penetration- pressured in nonphysical ways) It is estimated that 13% of women and 6% of men will experience this in their lifetime. 27.2% of women and 11.7% of men have experienced unwanted sexual contact (by any perpetrator, not just intimate partners).
20,000 phone calls to domestic abuse hotlines on a typical day. (I heard this number has risen with the Covid-19 pandemic.)
In domestic violence homicides, women with a gun in the house are 6 times more likely to be killed.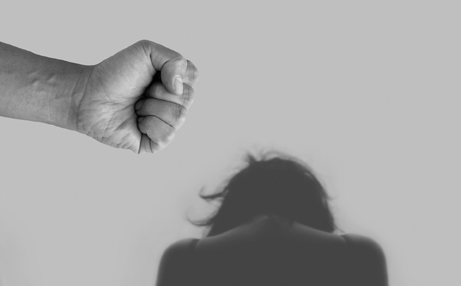 Children Statistics:
22% of children who live in domestic violence, will witness abuse of a parent or other person in their home.
30-60% of domestic violence offenders also abuse children in the home.
40% of victims of child abuse testify of there being domestic violence in the home. There is a link between domestic violence (intimate partner violence) and child abuse.
Children exposed to violence in the home were 15 times more likely to be physically or sexually assaulted, than the national average.
Resources:
You can find more statistics and information here:
https://www.projectsanctuary.org/dv/some-statistics-about-domestic-violence/
Help Getting Out!
If you are in an abusive situation and ready to escape here are some resources to help you!
If you are in immediate danger call 9-1-1!
You are not alone! You can get help!
Confidential and anonymous help
If you are in Utah:
If you are in Arizona:
https://www.azlawhelp.org/articles_info.cfm?mc=1&sc=4&articleid=85
https://www.turnanewleaf.org/services/domestic-violence/domestic-violence-general.html
https://www.phoenix.gov/law/victims/domestic-violence/resources-and-referrals