One of the hardest decisions of going on travel is deciding which essential oils to take! Along with your oils, it would be good to take some empty roller or spray bottles that can be used for blends you don't know you need, yet. Don't forget the fractionated coconut oil for your carrier. Unfortunately, these extra supplies don't fit well in most travel cases.
*Know your oils, some oils react badly with the

sun

. Mostly, it seems the citrus ones should be avoided or well covered if out in the sun. Remember not all oils should be used alone, many need carrier oils. Some people have more sensitive skin and the oil alone can cause other problems. For small children you should always use a carrier oil.
Most Essential Travel Oils
If I only had to pick a few to take with me these would be my essentials.
Tea Tree Oil
Peppermint
Frankincense
True Lavender
Proshield
Bergamot
Orange
Helichrysum
In My Essential Oil Travel Box
Sandalwood
Helichrysum
Frankincense
True Lavender
Proshield
Clove
Soothing Aire
Clary Sage
Orange
Bergamot
Atlas Cedarwood
Tea Tree
Gest Calm
Peppermint
AGX Skin
Relaxing Touch
Calming Breeze
Life Unlimited
Personal roller blend
Why These oils?
Sandalwood
Sandalwood is helps you to relax. I have been struggling with sleep and wanted to have this with, to help me relax and calm my mind.
Apply one or two drops on the forehead or eyebrow to help calm and relax.
Helichrysum
Helps to protect against the sun. Apply lightly with your sunscreen.
Soothes sore muscles
Some people believe it helps with easing bruises
Apply to sore muscles and bruises.
Frankincense
This is one of my all time favorite oils! We use it for everything!
My daughter prefers frankincense on her sore muscles to help them relax.
Helps to relieve nervousness and tension. Makes sense that it also helps your mood to improve. It is also helpful for minor cuts and skin irritations as well as, insect bites.
True Lavender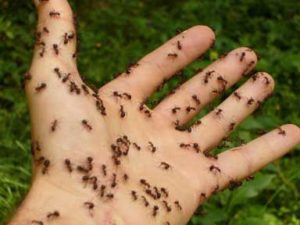 Is another one that we frequently use!
Promotes relaxation and calmness- also thought it might help me sleep
Soothes skin irritations, minor cuts and bruises
Helps with ants. Weird thing happened at the end of our trip! Our car stayed parked in one spot, since we walked to Disneyland and everywhere for 3 days! When we were starting to drive home we noticed there were ants climbing around the car and on us! Yikes! It looks like ants moved in, while it was parked. We stopped to vacuum out the car to see if that would help. While we had the car unpacked we took Kleenex's and wiped down the car with some lavender that was applied to the Kleenex. It helped. We still found a few ants, but it wasn't as bad.
Proshield
My favorite blend for warding off sore throats and other illnesses. We apply a drop or two to the throat area when we begin to feel that tickle that may be a warning of an oncoming cold or virus.
One of my daughters has very sensitive skin and needs Proshield mixed with a carrier oil.
Clove
Nice to have when your teeth are feeling more sensitive or if you feel a cavity coming on. Not a great time to go to the dentist or deal with teeth issues, while on vacation. I put 1 drop on my toothbrush, with my toothpaste, and then brush. *The taste is very strong, so beware.
You will smell like Christmas for a little while.
If you have some fractionated coconut oil, mix a few drops with the oil and rub into sore muscles.
Soothing Aire
This is an oil I didn't want to be without! During the summer we went on a day trip to Bear Lake. There was so much smoke from fires and then dust from a dirt road we ended up on, that I had an asthma attack. I have such mild asthma; I haven't needed an inhaler for a very, very long time and it isn't something I think about. Luckily my daughter had brought her Soothing Aire along and it helped me so much! It is an oil I know I need to keep handy.
I apply a couple of drops to my throat and chest when I feel an attack coming on. (Of course, I do recommend having an inhaler if you have asthma.)
This oil can also help with rest.
Clary Sage
Traveling with a bunch of girls, this oil is a must! Applying one or two drops to the lower abdomen is helpful with cramps.
Other things Clary Sage helps with:
sore muscles
respiratory function
promotes relaxation
Orange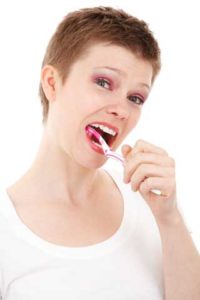 Orange is great for freshening your breath and helping to whiten your teeth in a natural way. I like to add a drop to my toothbrush with my toothpaste to brush my teeth. Makes my breath feel fresher!
Breathing in orange can help you to feel calm and relaxed.
It also aids in digestion.
Bergamot
I like bergamot for brushing my teeth. Supposedly, it helps with restoring discoloration and helps fight cavities.
It is also nice to put a drop on your wrists or under your nose to help with strong emotions.
Atlas Cedarwood
Calming and soothing. Good for helping promote a good nights rest.
Tea Tree
Tea Tree oil comes from the Melaleuca tree. It's oil is absolutely wonderful, while the scent may be too strong for some, it is very beneficial.
We use this oil for blemishes and minor cuts.
I had tried a new deodorant before our trip, but it didn't work out well. I ended up with itchy arm pits and a filled pore that was so big, it made my arm ache! I applied Tea Tree oil to my arm pit every morning and evening. I did this in the morning along with my deodorant. (Went back to my tried and true brand of deodorant, just before our trip.) The filled pore pain was eased and the blemish was lessening in size each day. I was so grateful to have the Tea Tree with me!
One day, I forgot to put my deodorant on. I had been applying Tea Tree to both arm pits and I hardly noticed I wasn't wearing deodorant. I don't think I want to do this frequently because Tea Tree oil is very aromatic, but it was nice to realize it is possibly an option.
Gest Calm
With crohn's, celiac and gluten intolerance running rampant in our family this is an essential oil to have with us to help ease digestion upset and so forth. Apply 3-5 drops to abdomen to ease digestive discomfort.  This can also be taken orally by putting oil in a Veggie Cap.
Peppermint
Good to breath in when feeling a little car sick or nauseated.
*Peppermint oil should be diluted before applying to skin as it can burn. This was fantastic feeling on our sore feet! It helped to ease the pain.
AGX Skin
With some fractionated coconut oil rub a drop or two into your skin. Helps with dry skin.
Relaxing Touch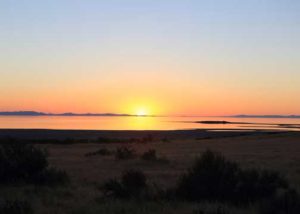 Adding a few drops to fractionated coconut oil makes a nice massage oil for easing tense and tight muscles.
Apply 2 or 3 drops to sore or cramping muscles.
Apply to back of neck to help reduce stress, calm and relax.
Calming Breeze
Eases tension and is mood uplifting. Apply 1-2 drops to wrist or neck to help have tranquility. Sometimes emotions can get big and tense on a trip. Anything that can help to reduce that is great to have around.
Life Unlimited
This is one of my favorite blends! It enhances memory and brain health. It also promotes relaxation and uplifts your spirit!
Other Essentials
These products can be found by using the menu to the left under "Ameo Essential Oils". Next click on "Other Products".
Proshield Beadlets -quick and easy to access when you feel a sore throat coming on or just want to freshen your breath.
Fractionated Coconut Oil- Nice to have with if you need to make your own blend or to put a small amount in your palm with a drop or two of another oil.
Hand Purifier- cleanses your skin while nourishing it. Unlike other hand sanitizers this one smells good and moisturizes your hands.