Our family went gluten free shortly after my oldest daughter went to her first LDS girls camp. The next year, we seriously considered not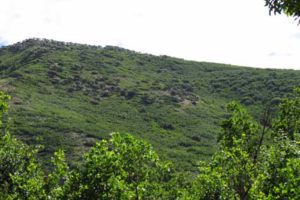 having her go because she is gluten free. We worried that it was too hard for the leaders to do, they wouldn't want to keep track of her food, they wouldn't be good with cross contamination, and the expense.
Then, we had second thoughts: how do we expect her to go to school, college, a mission or out on her own if we don't start giving her the experiences with how to handle it now? We felt we needed to be the example of how to live as normally as possible with these dietary issues. So, I had to step outside of my comfort zone. . . it isn't easy for me to tell people what I want or to make any kind of waves.
Communication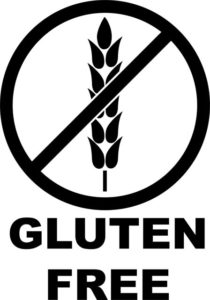 We communicated with our Bishop, Young Women Leaders and Camp Leader. I expressed my worries about my daughter/s going to camp. They didn't want her to miss out on camp just because of food. They were willing to do whatever needed to be done to make it a good experience for her.
Over time I have learned to ask more questions: Snacks, special treats, and the Bishop's visit. (Any activity taking place at camp that involves food. Sometimes that requires talking to multiple leaders.) They sometimes forget to tell me about these things because they aren't part of the menu. It is easiest if I have time to prepare, I can either make something or at least send a substitution.
It has helped my girls to know what to expect at camp and I think it helps them to feel less left out.  One year, our Bishop took pizza to the girls. I happened to know of a pizza place close to where the camp was that he could safely get a gluten free pizza for my girls. (Yes, I worried horribly about the cost of the pizza. Had I had more time I would have gladly made it, but he had forgotten that it would be an issue and so I wasn't told until he was leaving. They had a change of plans. It worked out and he assured me that he wanted to do this for my girls.)
I appreciate it when they call and ask about food and ingredients and what they like.
(We started doing gf at girls camp when my oldest was 13. At one point, we had 3 of our gf girls going to camp and on Trek. Now, we have just our youngest, but there are 2 other girls in our ward that are also gluten free.)
The Camp Food
I ask for a copy of the camp menu and to talk to the person in charge of the food and cooking. I often have to call and ask about recipes and sometimes there are simple substitutes that make the whole thing gluten free, like having them use a gluten free soy sauce or barbecue sauce. I ask if they will not put croutons on the salad but put them on the side. I ask if the condiments can either all be squeeze containers or if they will have separate ones marked gluten free.
I go through the menu and mark substitutions and what my daughter/s need to watch out for or avoid. I give this list to my daughter/s and the leader in charge of the food. I also ask that they have my daughter/s go toward the front of the line to get food to cut down on cross contact and contamination. (We only had a problem with this once! A leader made my daughter into a spectacle by bringing the camp to a stop while my daughter went through the line and wouldn't let anyone else go until she was done. It was unnecessary and so hard on her, especially when she just wanted to be treated normal.)
Often, they have groups of girls helping to make the meals at camp. It is a little scary, I don't want my girls sick at camp. Meals that have more chances for cross contamination, they have either had my daughter/s help with that meal or have had it prepared separately by an adult leader. I have nicely asked to train the food leader about gluten free label reading and cross-contamination. The majority have been really nice and wonderful to work with!
Gluten Free Food Box and Cooler
We have found it helpful to keep the gluten free substitutions separate from the rest of the food. So, there is a gluten free cooler (clearly marked gf) with separate condiments, bread items (gf bread products tend to mold quickly because they don't usually contain a lot of preservatives), lunch meat, etc.
The gluten free food box usually has things like marshmallows, gf graham crackers and other treats or substitutions needed for meals. The box is clearly marked as gluten free and when possible I mark all the things inside the box with a black sharpie "GF".
*My college daughter (who should have known better), got sick doing S'mores with her roommates. There was cross-contact with them touching graham crackers and then reaching into the marshmallow bag.
Gluten Free Camp Shopping
From the menu and recipes I make lists of substitutions that my daughter/s needs to have. I often do the gluten free shopping and I don't mind paying for it myself because I know it is expensive. When it is just my kids that will be eating it and they bring the leftovers back to us, after camp; it just makes sense to me. (My goal is that they have the best experience they can.)
I go shopping just before camp. I haven't always been comfortable having the ward shop for my girls. They are picky about brands and the cost is always a worry. In more recent years, the leaders ask for recommendations about brands and where is the best place to find them.
Especially, in the beginning it was hard and camp was stressful because I needed them to have good experiences. I have more to do than most moms that just packed their girls and send them out the door. I have menu planning, training and shopping to do and most of it happens right before camp.
*It's still stressful and I worry while they are gone. I hope they are having a good time and all is going well, but mostly, I hope they aren't getting gluten and having a miserable time because of it.
The To Do List
Communicate with those involved in camp, but especially with those over the food
Obtain a copy of the camp menu
Mark what substitutions you may need to make and then call and get more information about the menu
Go over everything, even if you think it for sure is going to be gluten free- double check
Ask about ingredients in recipes and see if there is a simple substitution. Barbecue sauce or soy sauce substitute, etc.
Make a list of the things you want to supply or send
Make a list of other items you want to send- (gf colander, pan, waffle iron, griddle, etc. have it marked and make sure someone is in charge of the items and understands why they need to be separate and no gluten is to be used on/in them.)
Make a copy of the menu with the gf substitutions (gf bun, gf roll, gf pizza, etc.) Give one to leaders (as many leaders as you feel you need to) and one to your daughter/s
Make sure your daughter/s know what they are going to be able to have for each meal and what to avoid
Daughter/s needs to know how to read labels and learn how to speak up for herself
Do any gluten free shopping
Mark items with a black sharpie- "GF" or spell out "Gluten Free"
Put items in containers- that you and the food person or YW leader have worked out.
Not Always Perfect
We have done this for 13 years now! There are only 2 more years of girls camps left in our family. For the most, part things have gone smoothly and we had relatively few problems or issues. Unfortunately, the success is dependent on those involved. Hopefully you have great leaders who want to help make camp a great experience!
I am breathing a sigh of relief that this years camp assistant is one of the gluten free moms in our ward. She and I are on the same page with gluten free issues and I know my daughter is going to be well taken care of.
Stake Camp
Leaders often change and every other year it is Stake Girls Camp (for us). So, girls camp is a lot of work for me. Every year, I make lots of calls, train those I am able to and do gluten free camp shopping. Even more so with Stake camp, since I have to contact the right people in each ward.
Last Year
Most years have gone smoothly, though last year was really difficult and stressful. The person over the food was a dietician (at a camp) who didn't think she needed any training and felt like she had a good grasp of gluten free. I have never been so worried as I was with this woman. The way she answered my questions made me uneasy. So, I over prepared and it was a good thing I did. The leaders I have trained, over the years, were very helpful with my daughter and the other gluten free and allergy kids. (I have found some dieticians are very difficult to work with and don't like to be told anything about gluten free safety.)
Camp Director and Trek
Sometimes, mom can go with and sometimes she can't. My experience in going wasn't great because I was camp director and we had 70 people in our camp at all times. I had too many responsibilities to also make my food and my daughters. (The YW President planned everything and I got very little say, even as camp leader.)
However, when I went on Trek, my husband and I were specifically over gluten free, dairy free and all other allergies for the Trek. It went wonderfully!
Is Girls Camp and All This Prep Worth It?
In the beginning of this journey, I did almost everything. Now, that they are trained and even with changes in leadership, there have still been several left in YW that I have trained (or trained, working in other callings) and so I don't have to do as much training as I used to. One time, I was expressing some of my worries about cross-contact and the camp leader stopped me and went through all of the precautions she was taking to make it as safe as possible. She knew, she really knew and my hard work has paid off. (She is now our YW's President.)
The benefits
My girls got to attend girls camp
My girls felt normal- for the most part
They got to bond with their ward peers
They were able to strengthen friendships
Great experiences away from home, on their own
They were able to participate in everything- including S'mores because they had all the gluten free ingredients and a separate bag of marshmallows.
The leaders have a better understanding of gluten free issues, celiac disease and cross contact/contamination
When planning meals the leaders now consider how easy it will be to make it gluten free
It has helped leaders when a family member or a student comes to them who is gluten free
Not only is your child helped, but you are helping others whom the leaders and girls will come in contact with in their lives
It helps people to understand more about other medical issues, like allergies and precautions that need to be taken with them
Leaders now call about other activities to ask about foods they are planning and what substitutions can be made
Is it worth it? YES!