Over Thanksgiving we were doing some reminiscing
*Remember that time "C" cried and was so upset because "A" and "B" were teasing her? Mom asked what the problem was and "C" cried, "They are using bad grammar and they won't stop!"
The sisters were using all the wrong tenses and misusing verb forms.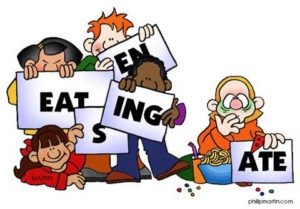 Then "C" says, "Now, it's everyday in college and no one knows they are doing it wrong!"
I still laugh that my girls tortured one another by speaking incorrectly!
Now, I would never say we (me) are perfect. I'm sure there are plenty of sentence structures throughout this blog that could be re-worked to be better. I have a tendency to over use my "," and misplace my ";", but I am pretty good with: your, and you're; to, too, and two; through, threw, thorough and thru (and that last one started with drive thru's in the 1970's!), quit, quite, and quiet; and there, their, and they're.
Our homeschool has been eclectic. I wasn't interested in a curriculum when we started; there wasn't anything that felt like our perfect fit. The following are the things we have done over the years of homeschooling.
READING
My girls have always read a lot! In fact, most of them devour books and it's hard to keep a book in their hands because they go through them so quickly. Some books are read multiple times! Then there are others that they collect themselves. For example, my oldest started collecting Romeo and Juliet when she was in high school and continues to collect Shakespeare. Currently Hamlet is her favorite.
Not all of my girls were strong readers and I worried about "B" because she didn't read much. It was hard to get her into a book. Some of it I blame on the time she was in public school. We knew she could read well. She read and did a good job during family scriptures. However, at school they felt she wasn't up to the reading level and would make her leave the classroom to read with a volunteer. She hated that and felt singled out! It also made her feel stupid. I couldn't understand why they were doing that when she can read big words. I think the real problem was that she was quiet and more on the shy side and didn't like to read with the class.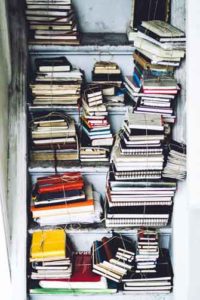 It was nice to realize, one day, that "B" was a good reader and she read more than I thought she did. She has a very analytical mind and she likes to move a lot! She doesn't like to watch a lot of movies either because she likes doing things, not watching. She reads a lot especially when it is something of interest to her. "B" is now 21 and she loves to collect language books and studies other languages and cultures. She has said that learning books are the best. She doesn't particularly like reading stories. It's too much entertainment and feels like a waste of time to her.
I still have one I am homeschooling and we keep on doing what we did with the other 3. We read the classics, together! They can read what they want on their own, but together we read classics. Costco has done a fabulous job carrying the classics and we have collected some wonderful books! We love Charles Dickens, Lewis Carroll, Jane Eyre, The Invisible Man, Mark Twain, and Shakespeare! Just to name a few. We are almost done reading "The Mysterious Island of Dr. Moreau". The classics always provoke interesting discussions. So, currently our discussions have been about science and just because you can do something, should you? I have been able to share with them some other stories that I have loved like: "To Kill a Mocking Bird" and "The Pearl", for example.
I made my oldest read "The Pearl", by John Steinbeck, when she was in high school. She wasn't very happy I was making her read a book. When she asked why I was making her read it I told her, "Because, you will love it and you will hate it." So, she read it and when she was done, she told me "I loved that book, and I hate it! You were right. I'm glad I read it."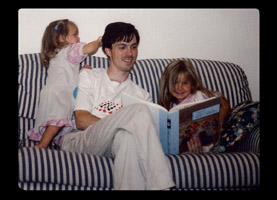 * Read together
* Let them read what they enjoy on their own
* Have discussions both while reading and afterwards.
* Talk about the morals and the rights and wrongs. Most of the classics have definite rights and wrongs.
Vocabulary
When my girls are about high school age they pick their own spelling/vocabulary words from an ACT word book we have. They study those words and learn the definitions. They even have favorite words. Between their reading and the words they study they all have quite extensive vocabularies.
When my oldest came out of public school, she was in 5th grade. It drove me crazy that she still had a hard time with the following words: wuz (was) and vary (very). It seems like there were a couple more but those were the worst, for the longest. When she was in Kindergarten and first grade it drove me crazy that her teachers would never correct her spelling except for spelling tests. They were just glad she was writing and chalked it up to "creative spelling". They told me it would come over time. I didn't believe them. I felt that every time she misspelled these simple words in her writing, it was being reinforced. I hate it when I am right on things like this. She was in high school before this bad spelling was corrected. I gave them to her in spelling and vocabulary often, but she would get writing quickly and it would end up being misspelled, the way she learned in Kindergarten!
Let older kids pick their own words from a list, book or other resource.
Correct spelling on other work, so it isn't reinforced wrong. They don't know they are doing something wrong if they aren't told.
Reading a lot helps to build vocabulary as well as knowledge.
Play word games! Some of our favorites are Scrabble, Up Words, and Boggle.
Grammar and WRITING
I always worry that my girls aren't writing enough. Some of them have really worried me because it is so hard to get them to write. However, the 3 that have gone to college do remarkably well in English and have often been singled out for having wonderful writing styles! My oldest took a creative writing class in college. Almost every thing she wrote was used in class as an example of good writing.
For English and Grammar we have really liked using Easy Grammar by Wanda C Phillips
My one that wasn't a strong reader discovered that she loved writing. She loved to express herself through words on paper. It wasn't always easy to get her to write but I had her write at least one paragraph daily. (She started homeschooling the beginning of her 3rd grade year.) I don't know how soon, (it may have taken a couple of years) but eventually she was writing several pages on her own! She loved the poetry units we did and still writes beautiful poems. She did mostly public high school and her high school teacher encouraged the class to join writer sites and upload their writing. This was really good for her! She uploaded to a poetry site and became a "preferred author" on the site. She had a girl from Pakistan comment on a poem she wrote about being yourself.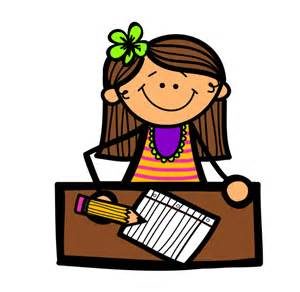 Reading helps build writing skills
Encourage writing
Help them see it's usefulness in expression: poetry, how to's, expression of thoughts, and letters. Some of my girls have seen the usefulness in being able to write a good letter to send to politicians or a company. They need writing confidence to reach out to the world so their voices are heard.
DUMBING IT DOWN
Unfortunately, my girls have found that there are difficulties in having a verbose vocabulary. Their peers don't understand many of the words they use, especially, those who are going or have gone to public school. My girls often get tired of telling them the meanings to the words they use. Instead of having a conversation, they spend a lot of time discussing vocabulary. They often dumb down their language because it is just easier. This makes me sad, but I can't blame them.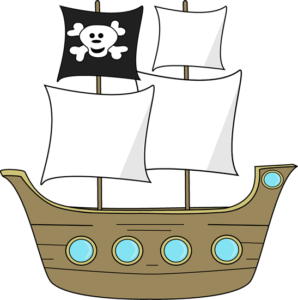 One of the family's favorite movie lines is from "Pirates of the Caribbean" because of the verboseness of the line: "I am disinclined to acquiesce to your request."
Have you read early writings? Have you seen the incredible vocabulary they had for only having an 8th grade education?! Have you seen what texting is doing to the language and writing skills of the up and coming generations?! Doesn't it appear that text talk is ruining proper grammar? (Why is this graphic misspelled?! Disclaimer: not made by me.)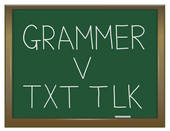 You Are Doing Great!
No matter whether you are following a particular curriculum or not, you are making a difference in your child's life. They are getting far more attention than they would get in public school, by someone who truly loves and cares about them! No one cares more about your child than you do.
I used to get really anxious and worried that I was messing my kids up. We haven't followed a specific curriculum. We have been very eclectic in what we learn and how I teach. It's easier now, looking back and I'm glad we have done it the way we have. I hope this helps, especially if you haven't found a curriculum that excites you or you keep changing things up.
The only thing I wish, is that I would have incorporated a little more of the TJED into our schooling when our kids were younger. TJED is the reason we focused so much on the classics and made reading an important and essential part of our school.
Save
Save
Save
Save
Save
Save
Save
Save