So, I wrote a post about Gluten Free Goals for 2019 and one of those goals was to try a new place to eat out. My husband loved the idea and so we have tried a few new places throughout January. We had a great time looking for and trying new places.
We used the app Findmeglutenfree, to help us choose as well as recommendations from our local gluten free Facebook pages.
Oteo
Oteo is located at 139 S State Street, Lindon, Utah. It is in a strip mall and hard to see. We have passed it almost daily and never realized it was there. The reviews on Findmeglutenfree sounded great and so we were off to check it out!
Oteo's is a Mexican restaurant and I don't think I have ever had such authentic Mexican food ever! It was absolutely delicious!
We started out with an appetizer, I think it was the Queso. It was so delicious. For this alone, I would go back!!!
I got two tacos. This was disappointing, especially for the price. They are small and it wasn't too bad of a portion for a light lunch, but would not be filling for dinner. However, they were absolutely delicious!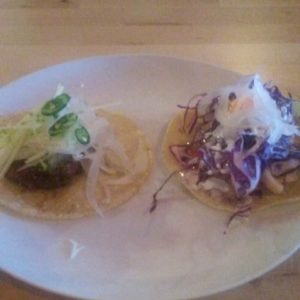 Pros
Delicious!
Friendly, helpful staff
Gluten free knowledgeable
More than 90% of their menu is gluten free
Cons
Pricey
Small portions
R&R Barbecue
An R&R Barbecue recently opened up at 1977 West Pleasant Grove Blvd, Pleasant Grove, Utah. It can be a little difficult to get to, depending on which direction you are coming from. If you are heading toward the freeway, then you need to keep going and do a U-turn after the freeway on and off ramps and get back to the entrance that way. If you are coming from the freeway it is really easy. Coming from the East, you have to turn a long time before you get to the restaurant. So, access is a little difficult, but that doesn't deter the crowds! It was crazy busy and we went before the dinner rush!
They were knowledgeable. Make sure you double check things to avoid, substitutions, and they clearly mark your order gluten free. There are many options here that are safe. They seem to do a good job in keeping the cross-contamination at a minimum.
Missed getting pictures here! I had the smoked chicken and it was wonderful! So, incredibly moist and delicious! My husband's favorite was the pulled pork and my daughter had the brisket. My daughter wasn't as happy with the brisket as she would have been with the chicken. The barbecue sauces are gluten free and we tried them all.
We also tried their garlic mashed potatoes (without the gravy), potato salad and coleslaw.
Pros
Great food!
Portion size is very good!
Friendly staff that understands gluten free and answers questions well.
Cons
Busy!
Tucanos Brazilian Grill
Tucanos is not a new place for us, but it is one of our favorites. Our daughter chose it for her birthday dinner. It is a more expensive restaurant and so we made it a late lunch to take advantage of the lunch price. It is in the heart of Orem, Utah, right by the University Place Mall: 545 E University Pkwy.
Reservations are helpful depending on day, time and how big your party is. Sometimes the wait is hours long! We usually go here a couple of times a year. This year, it happened to be Martin Luther King Jr. Day and it was busier than we had expected. With just the 3 of us, we didn't have too long of a wait, unlike bigger parties.
If you have never been to a Brazilian grill, it is quite the experience! There is a LOT of meat, and it is brought to your table on skewers. They cut pieces off at your table and you can eat as much as you would like. They also serve vegetables and you don't want to miss the grilled pineapple!
I love Tucanos' salad bar! They clearly mark what is gluten free on the shelf above where all the food sits. They are about 90% gluten free.
A must try is the Brazilian Lemonade! It is more lime rather than lemon. You can get it in several flavors, but the original is my favorite! Another one of my favorites is the Picalho, Brazilian for garlic Parmesan beef.
Pros
Fabulous gluten free options that taste wonderful
Knowledgeable staff (If they don't know they always double check!)
Fun atmosphere
Lots of food!
Cons
Pricey
Busy
How about you? Have you tried somewhere new or have a place you love to go? Share it in the comments! We would love to hear about it!