Traveling From Southern Utah to Arizona
Our recently married daughter had a wedding openhouse in Arizona; where her new husband is from. It was a great opportunity to meet his family and friends. We also got to see a few of our family members that we don't usually get to see. It was a whirlwind weekend! It took us more than 12 hours to drive down and we had fun taking our time; even though it was a really long drive!
Review of Pastry Pub in Cedar City, Utah
We made a favorite stop in Cedar City, Utah, at the Pastry Pub. They have really good gf sandwiches and other dishes. We (husband and I) have eaten here 3 or 4 times and never gotten sick. I had the Monte Carlo (not a sandwich) but really yummy! My daughter had a gf turkey and avocado sandwich, her favorite. I can't remember what the other two had but it was all really good. The 2 kids, we had with us, had never been here before and everyone said they would love to come back next time we are in the area.
Doesn't this look good?! (It's not the gf one but the gf one looks just like this!)
We made note of the bread they use. It was so good! It is Canyon Bakehouse Bread. The restaurant also carries their bagels, though, we haven't tried those. We also discovered that many local stores carry this bread! Or you can buy it online!
(Photo is a clickable link!) Canyon Bakehouse is even certified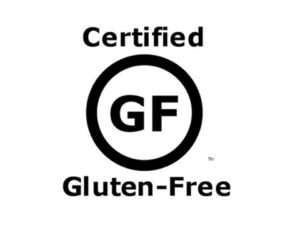 gluten free! We are looking forward to having this bread at home!
Review: Ajo Al's Mexican Café in Phoenix, Arizona
Later, on our trip we went to a fabulous Mexican Restaurant, Ajo Al's Mexican Cafe. I wish this place was closer to home so we could go more often! It has been 12 years since our last visit to Phoenix and we aren't likely to get back here anytime soon. But when we do, this is a must, to visit for lunch or dinner! *The rice wasn't gluten free but they were really good and knowledgeable about what was and wasn't gluten free. They made substitutes and it was all good! I had the Tacos Morongo- Handmade corn tortillas stuffed with seasoned steak or chicken, dressed with fresh cilantro, onions, jack cheese, and a creamy avocado puree.
Also, served with choice of beans. Refried are my favorite. However, my one complaint was the refried beans. They weren't as creamy as I like. They were a little thick.
Save
Save
Save
Save
Save