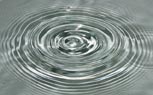 Have you heard of the ripple effect? This is the effect that one thing causes and it ripples out and affects several people or situations. It is well illustrated with throwing a rock into water. There is a ripple that is caused when the rock enters the water (disrupting and displacing it) and then consequent ripples take place from there getting larger and larger as it goes outward from the initial splash. So, one thing causes a reaction that continues after the initial thing started the ripple.
The Family Dog
When I was 14, my 2 year old sister was attacked by our family's German Shepherd. This German Shepherd was a great dog and well trusted. From the time my little sister was a baby, the dog often sat by her car seat and would steal her pacifier, when no one was looking. No one could have imagined that this dog would ever attack my sister.
Why did the dog attack? My dad had brought home another German Shepherd and didn't know how to properly introduce and help them get along. So, both dogs ended up on zip lines or one in a dog run. Our dog that had always been able to run the yard was now a prisoner and didn't understand why. Dogs often attack when they are frustrated or agitated in some way.
*** My husband and I worked with a dog trainer, with one of our dogs, and learned so much. Did you know that dogs tied up are more likely to bite than one behind a fence or running around?! The trainer told us that this is because a dog who is tied up doesn't understand what is holding them back and they become frustrated. https://www.dogbreedinfo.com/chain.htm
Dog Bite Ripples
So, from this event came a big ripple:
Because we first went to a medical center, their staff was affected by having us come in. Traumatic to anyone to see a small child in that kind of condition.
Then there was the staff at the hospital.
My baby sister had to have a plastic surgeon put the stitches in. (Her lip was torn at the corner of her mouth and she had other bites and scratches on her face and neck.) She had to be hospitalized for several days.
Lots of family came to the hospital and were worried about her.
I had no shoes on and didn't realize, until we had been at the hospital for hours. Someone had to point it out to me.
I felt like it was my fault, but I wasn't supposed to talk about it. (It happened to my sister, not to me. Said to me, by my mom.)
My siblings were affected by this, but also never talked about how they felt or what they went through.
Mom was affected by this and angry that Dad didn't come to the hospital right away.
Dad was affected by this because the message he got was my sister was scratched by the dog and it wasn't a big deal.
Neighbors were affected by this. Everyone was upset and thought she had been bit by our next door neighbors Doberman Pincher who had attacked a few people in the neighborhood and injured our smaller dog that was a house dog. They were all shocked to find out it was our dog who bit her.
The people at the pound who had to put her down, after the wait to make sure she didn't have rabies.
My sister is the one it happened to, but not the only one affected by it. Everyone who witnessed it unfold, lived with her, loved her, extended family, neighbors, doctors, nurses and even those who heard about what happened had a reaction to the event. Some felt guilt, sadness, hurt, anger, helplessness, etc. You would have to be a robot to not feel something, when something like this happens.
It happened to someone we love and so we are all effected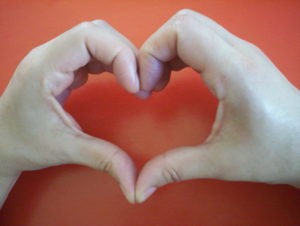 Any event in a persons life has the potential of rippling outwards and affecting those around them in many different ways! It's never isolated to just the one person it happened to!
We feel our world disrupted, too, knowing that anything can happen at any time! After all, my sister and I were just playing in the backyard. It was a beautiful spring day. She loved to be outside! So, I took her out with me, while I jumped on the trampoline. (I don't know how I got her away from the dog, but suddenly we were running and jumping in the car, racing to a medical facility.) It was just an ordinary day, until it wasn't.
*Keep in mind that children, especially small children may not be able to understand everything that happened. They may have emotions they don't know how to properly express and may need help working through them.
Unfortunately there is no shortage of the things that can affect us:
Dog attacks
Divorce
Health issues- sickness or injury
Job loss
Death of a child, spouse, sibling or parent
Car accident
Home invasion
Work place violence
Violence as you are out and about
Car jacking
War
Fire
Natural disasters
Why are we affected by other peoples tragedies?
We love them and it is hard to see them hurt
We re-live the event and think of all the things we could have done differently
We realize how fragile life and health are
We worry about the future (possibly theirs and/or our own)
We wonder if something like that could happen to us
It inspires fear
We realize the world isn't as safe as we once thought
Knowing that anything can happen to anyone at anytime and we don't have control over everything or anything for that matter
Coping with stressful events
Talk about it
Talk to your kids about how they feel and what they have or are experiencing.
Get a professional involved – some may have a harder time expressing what they are going through than others do.
Talk to your religious leader
Avoid self medicating (drugs, alcohol, and over eating)
Pray
Service- volunteer
Be a good listener to someone else- show compassion and don't

silver line

.
https://www2c.cdc.gov/podcasts/media/pdf/CopingTraumaticEvents.pdf
How do you cope with stressful/traumatic events?