You would think having an auto-immune disease would be enough to worry about, right?! Did you know that if you have an auto-immune disease you can develop serum sickness from getting a wasp, bee sting, or other insect?
Learning from life
So, we had a wasp infestation! They were building their house under the cement and our back porch. Totally not invited or welcome!
My daughter's puppy got stung and then one of my other daughters also got stung. It seemed like no big deal. It was just a little sting on her ankle. We did all the things you do for a wasp sting: antihistamine, pain killer, and put an ice pack on it.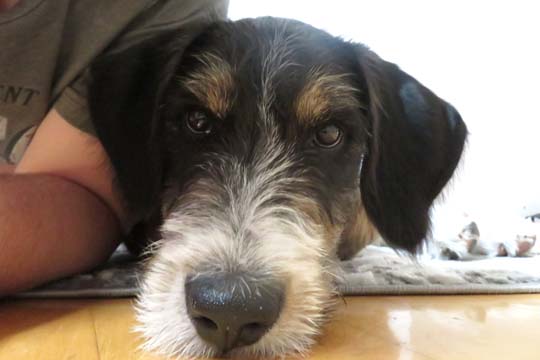 It seemed fine! She seemed recovered, but then about 10 days later, it wasn't!
Wasp sting complications
Her ankle looked like she had just been stung, 10 days after the actual sting! She developed a rash and it became so hot!!! We went through all the things again: Benadryl, ibuprofen, and ice pack. Finally, realized we needed to get her into the doctor.
The rash was starting on her other foot too! What?! That doesn't make sense! Who has a wasp reaction nearly two weeks after being stung?
Turns out people with auto-immune disease can and apparently do!
Serum sickness
This reaction even has its own name, serum sickness. It is a reaction to some bug bites, bee stings, wasp stings and anti-venom treatments. It is similar to an allergy, but is actually an immune system response.
The body creates antiserum in the plasma when a toxin is introduced to it. Like the toxins from being stung. This is a normal thing that the body does.
What happens
In serum sickness, the body mistakes this protein-based antiserum your body has created to fight off the toxin and your body attacks it as a danger. This attack is a triggered immune response.
Unlike an allergic reaction which happens quickly, serum sickness can happen 10 days to 3 weeks after the sting. (Some sources I looked at said up to 2 weeks and others said up to 3 weeks.) Talk about a delayed reaction!
I suppose during that time the body is creating the antiserum which it later attacks.
Symptoms of Serum sickness
Rash– starts in a small area and then spreads out. It can open into lesions. It can be quite itchy.
In my daughter's case (I got a few pictures a few days after starting the steroid cream.), the sting area was very red and then a little dotted rash spread out from there as well as thicker red patches. Thankfully no lesions!
She is pointing to where she was stung by the wasp.

The rash appeared on both ankles a day or so after the sting site got very warm and the rash began to appear.

The redness wraps all the way around her ankle.

Look closely and you will see the tiny rash. It is itchy and starting to fade with the use of the steroid cream.
Fever– You can run a fever that can be more than 101 degrees Fahrenheit.
My daughter had a slight fever, but her sting sight had a fever. Meaning the sting sight was quite hot! We put an ice pack on it to help.
Joint Pain– pain in hands, wrists, ankles, knees, and shoulders.
As I am writing this, I remembered that we took her to the chiropractor because of the pain in her shoulder. Now I am seeing that it was another symptom during that time.
Swelling– swelling is a build up of fluid and usually occurs in your hands, feet and face.
My daughter had swelling in her ankle, but we thought that was because of where her sting occurred. Evidently, not and makes sense as to why the other ankle also swelled. After 3 days of medication, can almost comfortably wear shoes again.
Serum Sickness Treatment
Often, as the bee or wasp serum is filtered out of your system, the symptoms of serum sickness will improve on their own and go away.
Not my daughter's case! Our doctor prescribed a steroid cream to use on the rash and sting sight. It took a few days to begin working and looking better. (We have been especially concerned since she will be leaving for college in a week.)
Non-steroidal pain medication- like ibuprofen. This will help with swelling, discomfort and fever.
Antihistamines – to reduce the rash and itching.
A day after my daughter started her steroid cream, the rash appeared on her arm and her wrist looked like it was swelling. Benadryl did help with it and it settled down quickly.
Most of the time patients have complete recovery, but need to avoid stings in the future.
Avoiding Serum Sickness
Just like people with allergies to wasp and bee stings, you should avoid being stung in the future. Seems like a silly thing to say, since, who wants to be stung?
Sting prevention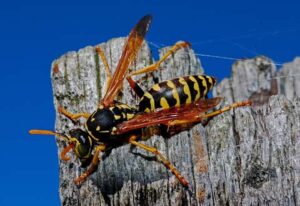 If you have had serum sickness once, you are likely to have a reaction and sooner than before. The best thing to do is to avoid being stung again.
Avoid the odor of sweat. Evidently insects are attracted to sweat. Wear clean sweat free clothes and bathe daily.
Stay away from flowering plants that attract stinging insects.
Avoid food and drinks that attract stinging insects when you are outside.
Don't swat out or irritate stinging insects. Be calm and move away from them.
Avoid perfumed or heavily scented soaps, shampoos, lotions, and deodorants.
Wear light colored clothing
Clothing that covers your body will keep them from getting to your skin.
Wear shoes and socks.
Conclusion
Serum sickness is potentially avoidable, if you avoid stinging insects and insect bites. There are ways you can protect yourself to have a better chance of not getting this.
In my opinion, since this involves an immune system reaction, it is a good idea to consult with your doctor. The symptoms are quite alarming and you want to make sure there isn't anything else that should be done, watched for or considered.