Dinner time is challenging especially when you have a family with varied palates. With this dish you can please everyone, unless they don't like chicken! Not only is this naked chicken tasty, but you can add anything to it, you like! Not to mention, anytime you can use your crockpot and make dinner quickly and easily is a plus!
Easy, Naked, Chicken Dinner
Naked? Well, it really doesn't have much of anything on it. I like skinless, boneless chicken but you could do this with any chicken. The ingredients are simply: olive oil, salt and pepper. That's it!
Crockpot Directions
Place approx. 2-2.5 pounds of chicken in your crockpot. I love the programmable crockpots! They automatically turn themselves down to warm, so you don't have to be home, to make sure it doesn't overcook.
Drizzle olive oil onto the chicken. Salt and pepper to taste. (Don't taste raw chicken! Salt and pepper the amount of salt and pepper you like to have on your chicken. Approximately 1 tsp of each. Probably a little less than a tsp of pepper, as most people don't usually like as much pepper as salt.)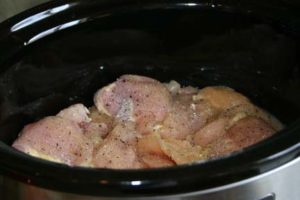 Place lid on crockpot and cook on low for 4 hours.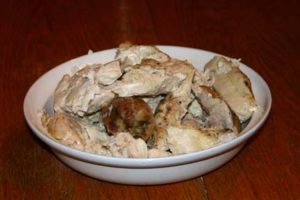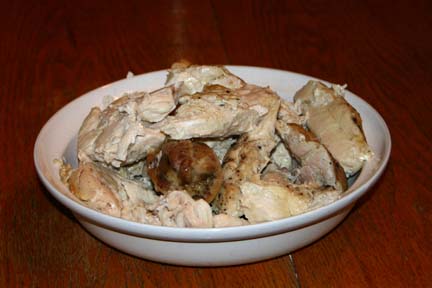 Dress That Naked Chicken
Here's what makes everyone happy! Each person can decide what they like on their own chicken or eat it just as it is!
Here are a few other ideas:
Ranch Dressing
Catalina Dressing
Salsa
Honey
Serving Suggestions
baked potatoes
mashed potatoes
potato chips and dip
corn chips
corn chips and salsa
vegetables cooked or fresh
green salad
Leftovers
I love having leftovers of this chicken! It is easy to use in enchiladas, on pizza, in Alfredo and other recipes requiring pre-cooked chicken.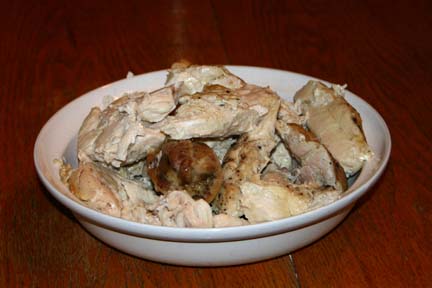 Crockpot Naked Chicken Dinner- Something for Everyone
This recipe doesn't take a lot of time, is easy to put together and if your crockpot is programmable, you don't have to watch the time!
Ingredients
2-2.5

lbs.

Chicken

approximately 2 T Olive Oil

Salt and Pepper to your liking

Optional:

Honey

Frank's Redhot Hot Buffalo Wing Sauce

Ranch Dressing

Catalina Dressing

Salsa

Sweet Baby Ray's Barbecue Sauce

Sweet Baby Ray's Honey Mustard Dipping Sauce
Instructions
Place chicken into the crockpot.

Drizzle olive oil over chicken.

Salt and Pepper to your liking.

Place lid on crockpot.

Set on low and cook for 4 hours

Drizzle on top or dip your favorite sauce, dressing or honey.