As a blogger, we are always looking for ways to improve views to our blog posts. Pinterest is a great tool for directing traffic. I haven't had a viral pin yet and I'm hoping that doing this exercise will help me to see what is performing well, so I can improve on it. One thing I did find is that something was messed up in my posts and my featured image is not showing up like it is supposed to. Now, I have a new action item on my "blog to do"  list.
Top Pins and Top Posts
One surprising thing to me is that a pin may perform very well, but that doesn't necessarily mean it will be a top post. Top pins and top posts are different. Sometimes people pin your pins because:
they like the look of your pin
it fits in their niche
you have a catchy phrase or quote that people like
content looks intriguing and they may be pinning to view later
Shannon's Grotto -Top Performing Pins In 2017
We will start with our #1 pin and work our way to #10. By each pin I will talk about the elements I tried to include to make my pins stand out. Here are some tips:
alt text

– so that no matter who pins it, it will have a description

Vertical Pins

– Basically they are longer than they are wide: a rectangle
I've pinned them to my blog board:

From Shannon's Grotto

I've pinned them to other boards where they fit in. For example this first pin:

From Shannon's Grotto

,

Marriage

,

Relationships

, and

Thoughts

Pin to group boards (make sure you follow each groups rules)
Apply for and make

"rich pins"

Use the colors yellow and red
Without faces- for some reason people tend to not pin pins that have a face looking forward, though a profile does fairly well.
#1 Pin 2017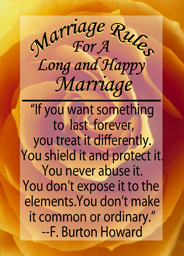 This one has a couple of elements that help it to perform well.
It is longer than it is wide. (Vertical Pin)
I used 2 fonts
It is yellow; I read somewhere that pins with yellow and red tend to perform better
overlay
Quote
#2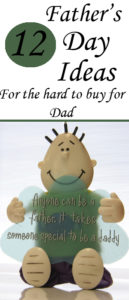 Long vertical pin
2 fonts
It has a face, but isn't an actual person
"For the hard to buy for Dad" draws people in
List
#3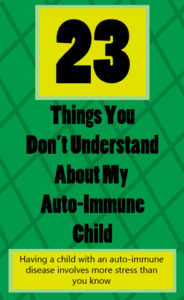 In my Pinterest analytics, this pin ranks high in clicks, saves and more!
Even though it isn't very long, it is still a vertical pin
Has yellow
2 fonts and different font sizes
Title and a little more info
List
#4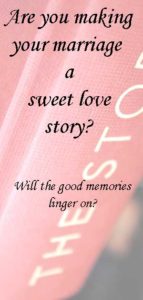 Vertical pin
Nice photo with an overlay
While there are not 2 fonts, there are different sizes of the font
Intriguing questions
The color red, even though it is muted with the overlay
#5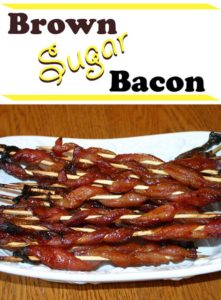 Tasty picture of the recipe
2 fonts
vertical, but just barely
contains yellow
#6

Multiple images of the things contained in this post
Multiple information- recipes
vertical pin (very long)
Specialized "gluten free"
the orange and pink catch your eye (variations of yellow and red)
#7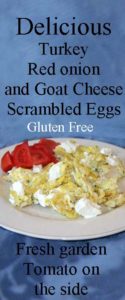 In my Pinterest analytics, which you get with a Pinterest business account, this pin ranks high with being shared a lot as well as: a high mix of saves and clicks!
vertical pin (long)
yellow and red
what the recipe looks like
specialized niche "gluten free"
Info about the recipe
#8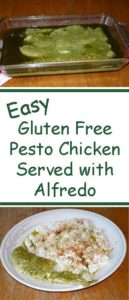 Vertical (long)
This is the 3rd popular pin that has green in it. It's looking like green is another standout color for pins.
photos of the recipe
Word choice "Easy"
Same font but "Easy" is turned to make it a little more eye catching.
Niche "Gluten Free"
#9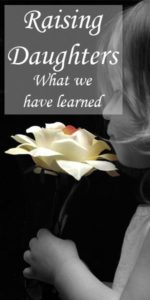 Vertical pin (long)
2 sizes of font
yellow
while there is a face, it is a profile and not directly on
overlay helps to see the words better
#10

Vertical (just barely, it is a rectangle)
picture of the finished product
red
overlay
2 fonts
"Flavorful" is turned to be eye catching
Word choice "Flavorful"
Niche "Gluten Free"
Something to think about
Doing this exercise has given me a lot to think about as I create my next pins. For example:
vertical is important (I'm going to keep doing it and size doesn't seem to matter as long as it is a tall rectangle)
red, yellow and green have performed well
different fonts on 1 pin- I should do more of that!
different sizes of fonts- I should keep doing this
6 of 10 of the pictures were my own and I don't necessarily need to use someone else's photos
1/2 of the top performing pins are food- recipes
Relationship and emotional pins are performing well
I did some trial periods for Tailwind and BoardBooster. Would these tools improve my pins performance and can I afford it right now? (Something to consider)
Please Share: