It can be so hard to find a good, easy gluten free lunch. This can be easily warmed up in the microwave it tastes good and is packed with protein!
Lunch in just minutes
Hot dog (I like Costco's Polish Hot Dogs!)
Cattle Guard Gold Chili (Always double check labels to make sure ingredients haven't changed and it is still gluten free!)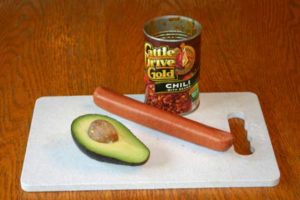 Slice hot dog. If making for a child, make sure pieces are bite sized or smaller, so they don't choke.
Add chili and hot dog slices to a microwave safe bowl or container.
Cover with a paper towel or microwave cover to keep splatters down.
Microwave for 2 minutes. Stir. Microwave for a minute and a half, more or until heated all the way through.
Sprinkle with grated cheese.
Optional- eat with 1/2 avocado, sliced.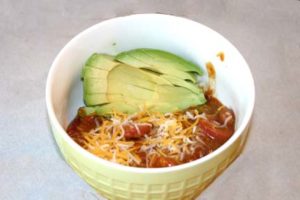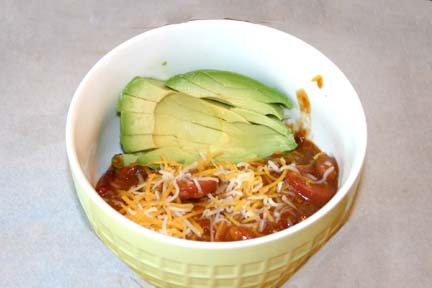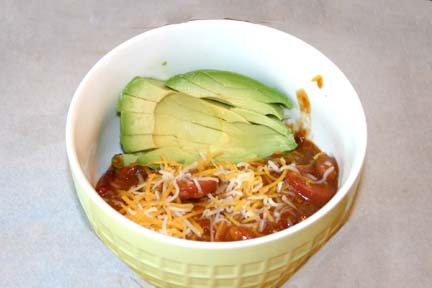 Bowl of Chili Dogs- Easy Gluten Free Lunch
Easy to make Gluten Free Lunch. Makes up in minutes.
Ingredients
1

Can Cattle Guard Gold Chili

gluten free

1 or 2 hot dogs

sliced

grated cheese to sprinkle

1/2

avacado

sliced (optional)
Instructions
Slice hot dog into bite sized pieces or smaller.

Open can of chili

Put hot dog slices and chili into a microwave safe bowl or container.

Stir

Cover with a paper towel or microwave cover to reduce splatters

Cook in microwave for 2 minutes

Stir

Cook in Microwave for 1 1/2 minutes or until heated through

Stir

Sprinkle with cheese

Add avocado, if desired