We always have so many leftovers after having a ham! Some of our favorite ways to use left over ham are omelets, sandwiches, Somen Salad and this recipe!
Directions:
Boil potatoes. I do about 10 and the potatoes I don't use in the casserole, I use for potato salad or hash browns (another good place to throw in some left over ham).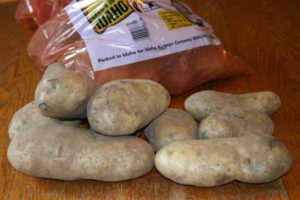 Melt 1 cube of butter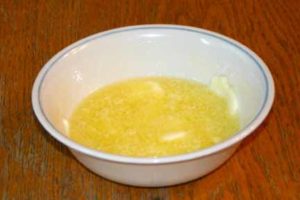 I like to do this in the microwave.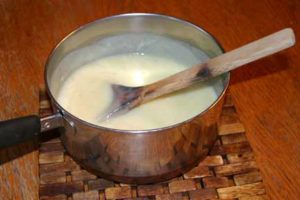 2 Cups of cream of chicken soup– I use this recipe and double it.
2 cups sour cream
1 1/2 C cheddar cheese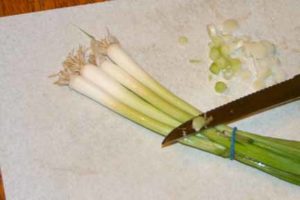 1/3 C chopped green onion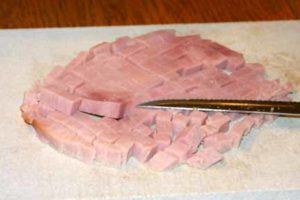 cubed ham- I did 3 or 4 slices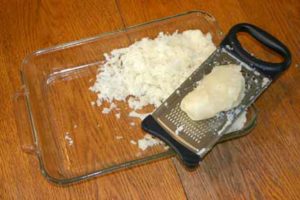 Spray baking dish with non-stick spray. (I prefer one that contains olive oil.)
Shredded potatoes (I think I used 5 or 6 large potatoes. I lost count and forgot to write it down.)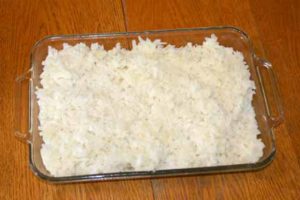 Use the baking dish to gage how many potatoes to grate. I really packed it pretty full because my family loves this! If it seems dry I will sometimes add a little more sour cream or soup. However, I'm glad I didn't this time because once it all baked, it was perfect!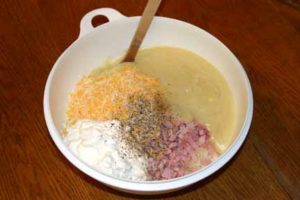 Next, I dump the potatoes into a really big bowl and add all the other ingredients, set aside some cheese to go on top. It is just so much easier to mix it all together in a big bowl.
Oops!
I missed getting a picture of it, in the baking dish, before putting it in the oven. My daughter called, she was sick and wasn't going to make it over for dinner. She lives close by, so I wanted to hurry and get it in the oven so I could take some to her and her husband. After all, when she heard my menu plans she is the one that said, "I love the week after Easter! The food is always so good!" How could I not take her some?! Threw me off and forgot to snap a picture!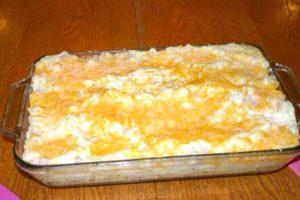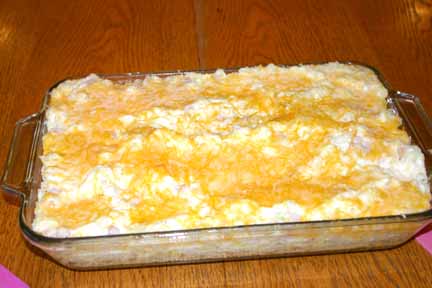 After putting the potato and ham mixture in the baking dish, sprinkle cheese on top and cover with foil. Bake at 350 degrees for 40 minutes or until warmed all the way through.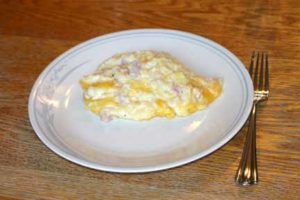 Ready to serve!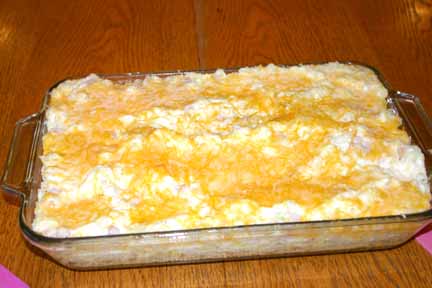 Delicious Gluten Free Ham and Potato Casserole
Great recipe to use left over ham and potatoes.
Ingredients
1

cube melted butter

4-6

shredded potatoes

2

Cups

cream of chicken soup

2

Cups

sour cream

2

Cups

grated cheese

1/3

C

chopped green onion

cubed ham

3-5 slices

salt

pepper
Instructions
Pre-heat oven to 350 degrees

Spray baking dish with non-stick spray

Measure amount of shredded potatoes you need into baking dish

Make gluten free cream of chicken soup

Chop onions

Cube ham

Mix all ingredients in a large bowl including: 1 cup of cheese, sour cream, salt and pepper

Pour into baking dish

Sprinkle cheese on top

Cover with tin foil

Bake for 40 minutes or until warmed all the way through