Turkey Noodle Soup is a great way to use some of your left over turkey! Makes for an easy dinner, right after having company and making lots of food during the holidays.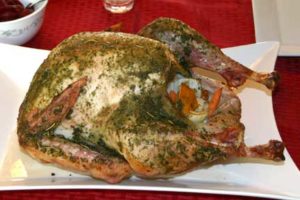 Bone Broth
I like to begin right after we have carved the bird and finished dinner. I take the bones, some of the skin and put it in a crockpot. I add in carrots, celery, onion to help give the broth some flavor. If you are just making a bone broth then it doesn't matter if the vegetables are chopped or not. (I discard the vegetables when making bone broth in-case I change my mind and want to just have broth.)
If you are planning on eating soup the next day, then having some nicely cut vegetables might be nice and cut down on your work. Add water until the bones are covered with water. My turkey stuck out of the water a little and I was barely able to get the lid on, but as it cooked, the bones fell apart into the water.
Set your crockpot for 19 hours. This gives you a really nice and tasty bone broth. *Wait until you make the soup before adding any flavoring, spices, herbs or salt and pepper. Strain the broth and remove the bones, skin and vegetables. If you are immediately making soup then you can leave the veggies, if you want.
Refrigerate until ready to use. (Probably not more than a week, unless you freeze it.)
Using Bone Broth
Bone Broth can be put in the refrigerator for a few days, until you are ready to have Turkey Noodle Soup. You will want to skim any fat off the top of the broth and discard it.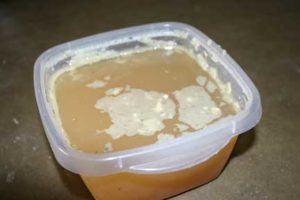 Ingredients
Broth- (you can either use a bone broth or use another broth. I didn't measure how much I used, *it was a crockpot full.) Typically when I make soup I use 6-8 cups of broth depending on how many people will be eating. You can make a broth using Better Than Bouillon. (I believe it is 1tsp per cup of water.)
2 tsp Better Than Bouillon-chicken flavor (Yes, I add this to the broth to give it a little richer flavor.)
Salt and pepper to taste
A couple of handfuls of baby carrots- chopped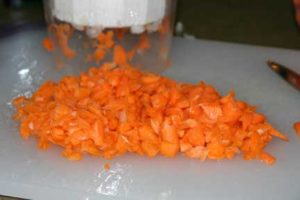 1 small onion or 1/2 a medium onion-chopped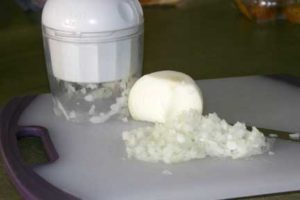 3 celery stalks-chopped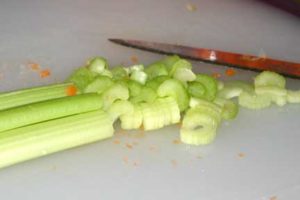 1 T parsley
Turkey- bite size pieces, great way to use your turkey left overs! Approximately 1 cup, but put more or less according to how you like your soup!
Gluten Free Noodles- (Approximately 1/2 bag, but put in as many or as few as you like in your soup.)
Directions on how to make Turkey Noodle Soup
Stove Top
Put all ingredients into a pot on the stove- Medium heat. Bring to a boil for 5-10 minutes and then turn down to simmer for 30 minutes or until noodles and vegetables are soft. If it will be a while before eating I always bring it to a boil for a short while and let it simmer until we are ready to eat. If you are wanting to eat sooner, boil for longer. Be careful to not boil off too much of the liquid.
Crockpot
Put all ingredients into the crockpot and cook on low for 3-4 hours or 1 hour on high.