This is NOT what I thought I would be writing about today! I recently wrote a post on ripples and how one incident or trauma can ripple and affect many people. I used the traumatic experience that happened when I was 14 years old and our loyal and loving German Shepherd attacked my 2 year old sister. I am realizing that not only do experiences ripple out and affect others but they can continue rippling in our own lives for decades  or a lifetime more!
No Good Deed Goes Unpunished!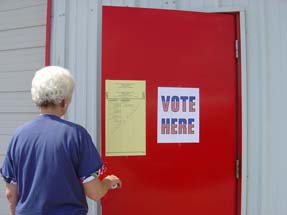 You see, this morning my daughter and I were out doing our civic duty. We have a local election coming up and we were placing fliers on doors letting people in  our city know about one of the candidates. The area was very hilly and so we took the car so we wouldn't have to go up and down the hills so many times in order to get home, again.
Our plan: park, stick fliers in doors, move on. . .
It worked really well. We would park the car and then work on all the houses on that part of the street and then move down. It was all going really well other than already starting to get really hot by 8:30 a.m. We were covering a lot of difficult ground.
Anyway, at one house the woman was in her garage working on something when we parked by her house. My daughter and I were talking about where we each were going and then we set off. I took the house we parked in front of. However, the woman had now disappeared and a little barking dog was now in the driveway.
WHO DOES THIS?!!!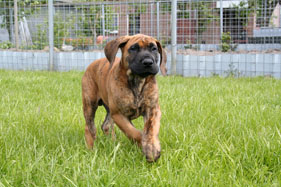 I expected the woman would come and restrain her dog. Any responsible dog owner would restrain the dog, however, the woman was no where to be found. It was small and so I tried to go up the driveway. Suddenly, bounding around the side of the house came a big dog at full run barking and very aggressive. Both dogs aggressively chased me into the street. (I never turned my back on them.) Once I was half way across the street the dogs stopped in the street and backed off.
My daughter saw the woman reappear and put her dogs in the house. We finished the other side of the street and then went back to our car (parked in front of the aggressive dogs house) When we moved our car there were NO dogs to be seen or heard! The woman was back to what she was doing in the garage! She just didn't want to talk to us or have us leave anything and so she put the dogs out and disappeared for a while!
Irresponsible and against our cities ordinances!
Besides being downright rude, it was irresponsible and against our city ordinances! You never know how a dog is going to react without the owner there! I'm sure she got a thrill out of my terror and yelling for her to leash her dogs! When we went around the corner the woman went and talked to her neighbor and kept looking smugly at my daughter and I!
Past Trauma Makes It Worse!
Only recently did I realize that Post Traumatic Stress Disorder (PTSD) happens to anyone and not just to soldiers who experience war. I have been dealing with this for a long time! It affects me every time there is a dog and I am afraid. (I'm not afraid of all dogs and I fight being afraid. I love dogs!) This morning's incident happened at 8:30 a.m., it is now noon and I still feel shaky and emotional. Oh, and I keep crying! I hate crying!!!
I thought I would be over feeling this way about dogs, but I'm not!
Here are some sources for PTSD information:
http://tbpiukgroup.homestead.com/ptsd.pdf
https://www.mentalhealth.va.gov/coe/cih-visn2/Documents/Patient_Education_Handouts/Effects_of_Traumatic_Experiences_Version_3.pdf
Hello Ripples!
These are ripples I didn't need or want to deal with today! I had a nice morning planned and nothing has gone right since!
I am going to try and salvage the day and go to a celebration tonight. Today is actually a state holiday! Hoping to stop crying and get out and enjoy my family and fireworks.