Gluten Free Creamed Eggs On Toast, growing up this was my favorite after Easter meal! I loved it so much that it isn't Easter without using the left over eggs for this dinner! I started making it when I had kids and my sister makes it for her kids, too! My husband wasn't wild about it, the first time we had it, but he has come around and he says he actually looks forward to it, too! My almost 22 year old said that the week after Easter is her favorite for foods!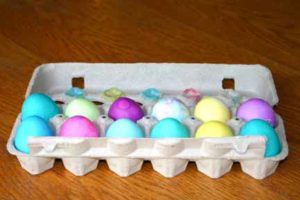 So, this recipe is a great use of your dyed Easter eggs. Tonight we feed 7 people and used 1 dozen boiled eggs. I added a little more to the sauce so that it went a little farther with 7 adults!
Directions for Gluten Free Creamed Eggs on Toast:
Peel eggs, rinse, and cut in egg slicer. We do a double cut in the egg slicer, cutting once and then turning the egg and cutting again.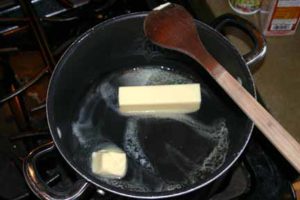 Melt the butter in a large pot.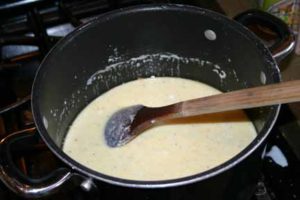 Add flour and salt and pepper. This makes a thick paste, slowly add milk it will want to clump. I use a fork to help smash out any clumps against the side of the pan. Stir continuously until thickened. It won't ever be super think but as you stir you will feel it thicken and start to drag on the spoon. Cook on med high. (My stove is a gas stove, on an electric stove you might only need to cook on medium.) Make sure you are scraping the bottom of the pan and sides while you are stirring. You don't want the milk to scald or burn on the bottom. This is basically a white sauce.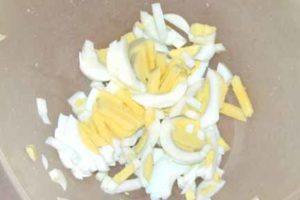 Once thickened, add chopped eggs. Cook for a few minutes so it is warmed all the way through.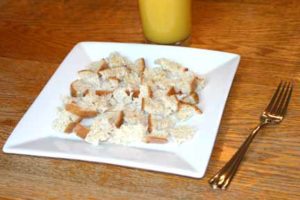 Toast gluten free bread and break into pieces onto a plate. Remember that you should only use a gluten free dedicated toaster. The heat in a toaster blows the little bread particles around when it is toasting and contaminates the bread if it isn't gluten free. Another option is to use Reusable Toaster Bags
and this protects your gluten free bread from those floating particles. You can learn more about why you need a dedicated gluten free toaster from verywell.com: "Do I Really Need To Buy A New Gluten-Free Toaster?"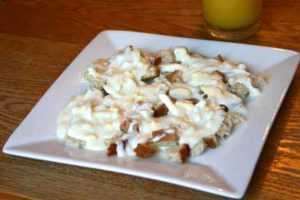 Pour egg mixture over the bread.
Gluten Free Creamed Eggs On Toast
White sauce with eggs served over toast. Great use of all those boiled and dyed Easter Eggs!
Ingredients
9

Tb

butter

3/4

C

gluten free flour

1 1/8

tsp

salt

1/2

tsp

pepper

6 3/4

C

milk

1

Dozen boiled eggs

peeled and chopped

Loaf of gluten free bread sliced and toasted
Instructions
In a large pot melt the butter. (I like to melt it on low)

Stir in flour, salt and pepper.

Have your milk ready to pour in slowly. The butter will want to clump up.

Cook on med/high

Stir vigorously or use a whisk. I take a fork and smash large clumps against the spoon or the sides of the pan.

Once all the lumps are out and it is smooth comes the hardest part- stir continuously- great workout for the arms! As it thickens you will feel the spoon start to drag more through the mixture. It won't get super thick, but will be considerably thicker.

Add chopped eggs and cook on low for a few more minutes until all of it is warmed through.

Toast bread

Break 2 pieces of bread onto a plate

Cover with the egg sauce