There are a lot of things couples do to strengthen their marriages: spending time together (dates: dinner, movies, concerts, plays, miniature golf, etc.), raising the kids together, working on home improvement projects, working together to save and meet financial obligations, taking turns shuttling the kids around and going to their activities and so much more. It is important to not forget to grow together spiritually.
My main focus in this post is on the couple. Regardless of what church you belong to, spiritual discussions with your significant other will strengthen an important part of your marriage.
Family Night
I belong to The Church of Jesus Christ of Latter-day Saints aka the Mormons. One of the things we regularly do is to have a family night. This is a time to talk about gospel doctrine and to strengthen family relationships. Sometimes family night is about a lesson having to do with the gospel and other times it is doing an activity all together to strengthen our relationships.
As couples, this is sometimes over looked both before having kids and after the kids are grown. However, it is still important to put aside some time to discuss spiritual things together. Take time to discuss a Conference talk or a scripture.
Scriptures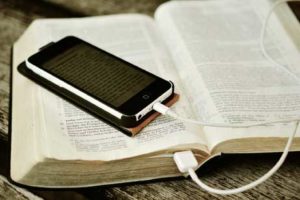 Reading scriptures together is a good way to grow together spiritually.
Set a time for reading together
Take turns reading through the scriptures
Share thoughts and insights about the scriptures you are reading
Gospel Discussions
Read gospel material together or separately and discuss what you read. Our church has a magazine called the Ensign. It has great articles as well as talks that have been given by our church leaders. These lead to great discussions on the gospel and ideas on what we can do to strengthen ourselves, our relationships, and our families.
Prayer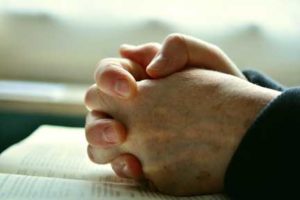 One of the most strengthening things a couple can do is to pray together. It allows your partner to hear the strength and faith that you have in God.
There is something special about hearing your partner praying for you, your children, your relationship and trials you may be going through. It helps to center us when prayers include gratitude for what we have been blessed with. Praying together adds a deepness to a marriage.
Some things to pray about:
Gratitude for job, home, family, friends, relationships, etc.
Help with struggling child
Pray for greater inspiration on changes: moving, job, school, parenting, etc.
For the Lord to bless your partner as they go through challenges and difficulties
For neighbors and friends
Strength- (life is hard and sometimes it is really, really hard!)
Through prayer we get an insight into our partner and a greater sense of what they worry about and what is important to them.
Worship Together
Go to church together. This gives you more to discuss for your gospel discussions together. Discussing helps to put things into perspective and how you can apply the gospel to your life.
We try to go to the LDS temple as often as we can, together. It is always nice to feel the Holy Spirit and to share that with your spouse whether it is at a temple or a church service.
Service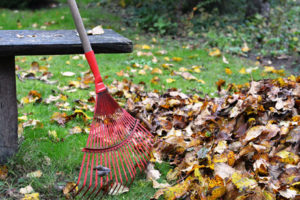 Another way to deepen your relationship is to do service together! I am so excited that our family will be serving as part of a live Nativity this year! (It is quite a production! 80-100 volunteers are needed each night!)
My husband and I serve in our church together. This doesn't always happen, but it is wonderful when we can work together. Even when we don't have callings together we participate in each others callings by: being supportive, helping when needed (asked), and encouraging them to do their best.
Service together can be something as simple as doing something for your neighbor: raking leaves, shoveling snow, making them dinner, visiting the lonely, etc. Or there is a website that is awesome for finding service opportunities: Justserve.org
Serve One Another
Have you heard author, Richard Paul Evans', story about his marriage? He asked his wife, "How can I make your day better?" He saved his marriage by serving her. It wasn't always easy, but over time became easier.
It helped me a lot when I changed my attitude about making dinner. I went from seeing it as drudgery to seeing it as a service I do, because I love them! Over time, it became less of a chore and more of a joy because I want my family to be healthy and strong. Also, we have to eat and approaching meal times with a negative attitude wasn't very helpful!
One of the things that happened is that I increased my cooking abilities and have even come to like (to some degree) cooking! That's saying a lot because I really didn't like to cook!
Growing Together Spiritually
Growing together spiritually is an important dimension to a strong marriage and should not be overlooked. These things might be uncomfortable to do, at first. However, they are well worth the time and effort and that you put into doing these things.