It is so much fun to travel and see new places. A time to get away from everything and relax. However, when you have dietary restrictions, you must prepare for dealing with those restrictions. Preparing can help things to go smoothly, there are enough things to worry about as it is.
Preparing for the trip
Car ride:
I look up our route and check out FindMeGlutenFree, to see what is available on our way. This helps me to know how much food we need to plan for in the car.
It is always nice to be prepared with extra snacks just in case it turns out to not be what you expected, have car troubles or traffic along the way.
Cooler ideas:
Grapes
cheese sticks or cheese slices
gluten free pretzels
favorite gluten free protein bars
meat slices
Lays pototato chips
water
favorite soda or juice
gluten free beef jerky
assorted fruit
Yogurt
Airport:
You want to have some portable snacks with you. If your flight is delayed, you may need something to snack on. At times, people have been delayed on a plane waiting to depart or waiting to unboard a plane. While there may be snacks available on the plane for all passengers those snacks may NOT be gluten free.
Make sure you read ingredients before snacking. Often times the nuts served on airlines are NOT gluten free. Be sure to purchase a bottle of water or fill you water bottle after going through security.
Hotels:
When booking a hotel we look for the following things:
Breakfast with gluten free options
Fridge in room
Microwave in room
It is helpful if the hotel offers some gluten free options like eggs, breakfast meats, yogurt, fruit and juice. We often take our favorite box of gluten free cereal and either purchase milk (near our hotel) or get milk from the hotel breakfast area. We also take paper bowls and plastic spoons. (We never eat the cereal from the hotel breakfast, too risky.) I also order muffin tops from our local area that does great gluten free muffin tops. (Udi's muffins are another option.)
If there is a fridge and microwave we can plan other meals and take bread, lunch meats, cheese and condiments. Sometimes it is nice to purchase these things when you get to the area. However, depending on where you are going, you may not be able to find safe options or the brands you like.
Grocery Stores:
Sometimes we travel lighter or don't have the room in the car and if you are flying you certainly can't take a lot with you. Look up what grocery stores are close to your hotel and know where you can shop. Another option is to talk to the hotel about what is close by. Not everything you want to take, is going to travel well, so it is good to know, even if you are prepared.
We have a Costco membership and we are huge Costco fans! We look up where the Costcos are in the area we will be visiting and plan time for a Costco run. This way we can stock up on fruit, yogurt and other basics during our stay.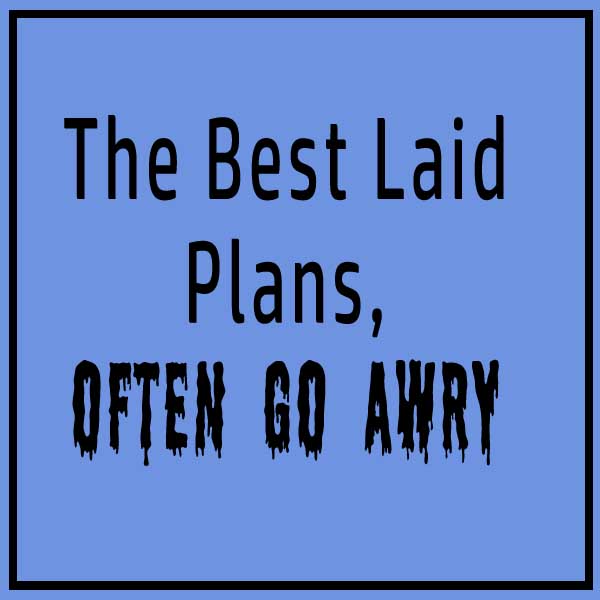 Restaurants:
Contact the local support group in the area, you are heading. Many Gluten Intolerance Groups have facebook pages throughout the country. I asked on one of those pages for referrals to good/safe gluten free places to eat while we are in town and got so much good information!
Sure, you can use the Find Me Gluten Free App (which I love), but getting referrals from people who live in or near the area is priceless. They can also give you extra details like if they have weird hours or are family friendly. Not to mention, favorites on the menu. You also get to see how often the same places are mentioned, liked and agreed upon as well as other places some people may have had unfortunate experiences at.
Travel Menu Planning
Some trips go easier when there is a menu plan. Knowing what is for breakfast or at least what the options are as well as each meal during the trip.
I print out a master list, because that is what works best for me.
The fun is just beginning, now!
Once all of that is done, it's time to prepare like other people do. Time to worry about getting the laundry done, packing and making sure everyone remembers shoes and swimsuits.
Is there someone to take care of the dog, the mail, watch the house, etc. Making sure the house is clean enough to leave and so on and so on.
Happy Travels!!