Too Loud!
Whoa! Little lungs can have a lot of uncontrolled volume!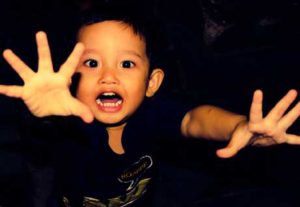 Does your child talk too loud?
Kids don't come, already knowing how to control their volume. Some are naturally quiet, not many, but some. Some have the volume turned up all the way, all the time! Some have a good volume, most of the time. Whatever your kid's volume is, there is one volume that is certain; when they need to be quiet they will talk the loudest!
My child only has 2 volumes: All the way up or off
No matter how you shush or get after them they might not understand what their voices can do. They have to be taught how to hear the differences. Once this happens at church or somewhere where they have to be quiet; you understand that they don't understand what it is to talk quietly.
Developmentally ready
My oldest started talking before she was 1 year old and was saying sentences by 14 months! My 2nd was much slower to talk and it may have been because big sister often talked for her. So, we played the Inside Voice/Outside Voice when our oldest was younger because she was ready. However, #2 wasn't ready until well after she was 2 and using more words.
The game works best once they regularly are using sentences to communicate. 
Even though both girls talked at different times, they still had to learn volume control. Learning to speak at an older age didn't change the need to learn volume control.
They won't just catch on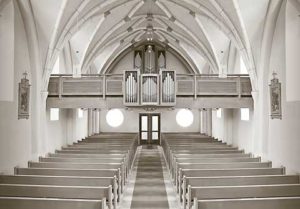 It's funny that we had to re-learn this with each child. We didn't notice that they didn't know how to whisper, until we needed them to; like at church or a movie. I think we thought the younger ones would catch on to how mom and dad and their older sisters whispered, but that wasn't the case.
Each child had to play the game in order to understand how loud and how soft their voices could go and still be heard.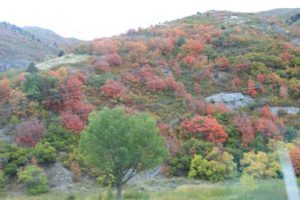 Inside Voice/Outside Voice Game
To teach volume control we would play a game called inside voice/ outside voice. Played like follow the leader. Outside voice is said at various loud levels and they are encouraged to match the voice level. Then various softer levels of inside voice are said. As they get better at it we change quickly from outside voice to inside voice. We talked about where and when to use inside/outside voices. We would also get into competitions over who could do the softest voices. It works!
The child and even older kids who help play along like to have a turn being the leader.
It took playing it a few times before they really understood.
Reminding them that it is inside voice time helped in teaching them when to use the quieter voice.
Do you have other tips for teaching volume control? Please, share in the comments.