Weight Loss
So, weight loss is one of the to dos. This causes me frustration because weight loss is always one of my to dos, but now I have to make it a serious focus. Not necessarily a bad thing. I'm wiser than when I was in college and tried some very unhealthy ways of loosing weight.
Keto
I have seen a lot of my friends posting about weight loss success, but most of them are using programs or doing Keto. So, I started looking into Keto.
Most weight loss programs require you to eat their products. You can do Keto without buying products, I think. Anyway, most of those products contain a lot of gluten and or soy. I think it is wise to have less soy since it appears soy plays a part in thyroid problems. Celiac and thyroid problems tend to go together.
My chiropractor has a weight loss plan very similar to Keto but it has a high fat beginning to get you to ketosis and then is high protein. I don't feel good about this because I don't think my body can handle the high fat window. I don't have a gall bladder and I worry about the strain on my liver. I understand that the Keto diet would help my pancreas and liver to rest but the high fat window to get you to that point feels like a deal breaker. (I plan on talking to my doctor more about these issues.)
Slow weight loss goals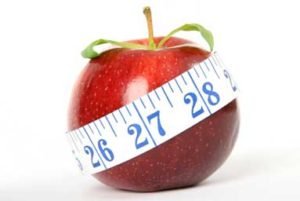 Stressed over and over in everything I read was to loose weight slowly. One to 2 pounds a week. No problem, I've always had a hard time losing weight and it has never come off very fast. I'm just hoping to not slide backwards! So far, I am consistently down 5 pounds from when I started. (It's taken me so long to write this, that I am now, 7 pounds down!)
Recently, I talked to a friend who, years ago, did the keto diet. She said it was great and she loved how she felt and the way her body looked, but she couldn't keep it up and the weight came back. She also commented about the quick weight loss, which is something that has concerned me with Keto.
Small, Frequent Meals
I think this small, frequent meals people always talk about is a misnomer! It's not really "meals".
Making lots of meals all day long is really overwhelming! Not to mention, everyday! Who wants to cook and make things all day long? Doesn't a meal mean you won't be hungry for hours?! I don't know about you but, I grew up being told to NOT snack between meals and that you had to eat 3 times a day.
Now, I am relearning that healthy snacks throughout the day is a better way for me. I'm also finding that I eat less at dinner time because of this way of eating. I don't do well with the small meals throughout the day when I am busy. I think it is just going to take time and working at it before I find my stride.
Planning things to eat and have available has been helpful, too.
What I am eating
yogurt
fruit
2 fried eggs or scrambled
breakfast meats- sausage, ham, etc.
Cottage Cheese and Pineapple Salad
Seriously, I feel like a hobbit!
My husband will ask what I am having for breakfast and often I tell him second breakfast is . . .
cheese sticks
meat rolled with cheese slices
green salad with lots of vegetables
carrots and dip
cucumber slices
pickles
leftovers (usually as my main lunch, but I don't eat a lot)
We are still doing a lot of chicken for dinner
occasionally pork
some beef dishes
popcorn
Dinner is pretty much a normal dinner but I opt for water over juice or any other beverage.
Cheat Days
I think days that you have a nice dessert or something you really love or crave is a nice "reward" for being "good".
So, we had specialty cup cakes that were like one of the layers of our daughter's wedding cake, to celebrate her 1st wedding anniversary. Then, the other night I really wanted an ice cream sundae. On another night, I had a small piece of Applesauce Spice Cake.
These treats have been spread out and I am currently looking forward to a gluten free brownie cheese cake next week!
Cottage Cheese and Pineapple Salad
Light and can substitute other fruits in place of the pineapple. Some of our other favorites are: peaches and pears.
Ingredients
Small curd cottage cheese

1

can crushed pineapple

drained
Instructions
Mix cottage cheese and drained, crushed pineapple together. Keep leftovers refrigerated.
Exercise
Trying to keep up the exercise! My daughter and I did great throughout August and most of September. Then, my daughter got sick and it threw things off.
I started walking on the treadmill, because it has also been pretty chilly! However, this week my daughter and I made it out 3 times to walk on our local trail.
It's always a challenge to fit exercising into the schedule, but we are doing it!
Drink More Water
Stupid dehydration! I got really busy and didn't keep up on my water and small meals. I had been doing really well and was feeling good, but after having 3-4 days of running like crazy and forgetting to carry my water around etc., etc., etc. I crashed and felt horrible. I hadn't been treating my body right and paid for it!
In some ways, this is a bigger challenge than the small, frequent meals. Trying to come up with a plan to do better: goal of how many bottles to drink a day and/or marking down somewhere, how many I drink. This might help me to make a better, more measureable goal.
Do you have any tips for eating small, frequent, healthy throughout the day? How do you stay hydrated and how do you remember to drink plenty of water? Please let me know in the comments.
My NAFLD Journey: Part 1 and Part 2