Going gluten free can be really difficult. For some things it is like learning how to cook all over again. It can be overwhelming trying to figure out what to eat and what tastes good and what weird ingredient do I need, now!
The hardest year, for me, was the first! There wasn't anywhere to get a gluten free pizza! It was rare to have a night off from cooking and very few places offered gluten free options, let alone, a gluten free menu! I hated to cook and I cried a lot! I hated that I had to now cook EVERYTHING! Once I got over feeling sorry for myself and got used to cooking, it got easier!
No funky ingredients and nothing weird here. The biggest thing is watching your ingredients (reading labels) and making needed substitutions.
Meals that are naturally gluten free or need slight substitutions
Easily gluten free meals, most of these are naturally gluten free or with slight substitutions. Substitutions aren't hard, but it may take practice. Read labels and make sure the ingredients are free of ALL gluten ingredients! No: wheat, rye, barley, *uncertified oats (If it doesn't say certified gluten free it may be highly contaminated with gluten!), *all forms of malt (Malt vinegar, malt extract, malt syrup, etc. Most malt in the United States is made from barley!), kamut, graham, durum, spelt, emmer, farina, farro, einkorn, and triticale.
Substitute: gf cream soup and white corn taco shells
For the bread substitute with SCHAR | Baguettes- [Gluten Free]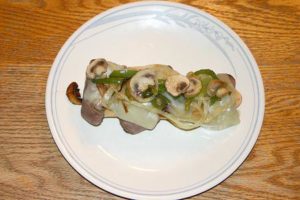 Or do a baked potato bar for an easy meal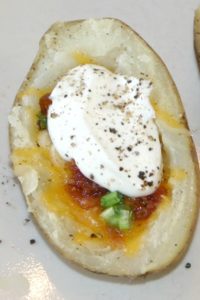 This is a large salad that would make a nice light meal

Lasagna Toss
This is my favorite way to make lasagna! It is so easy! The only substitution is using gluten free noodles! My preferred noodle for this recipe is Tinkyada Brown Rice Spirals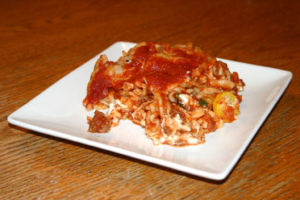 I hope these recipes and ideas help you to make dinner time a little less stressful!